Our "Meet the Expert" series introduces you to our team of experts around the world. This "behind the curtain" view will help you get to know who we are on a professional and personal level, and highlight how our colleagues work together on our higher purpose to improve patient health and safety throughout the complete product lifecycle.
Meet the Expert: Sharon Charles, Senior Director, Clinical Trials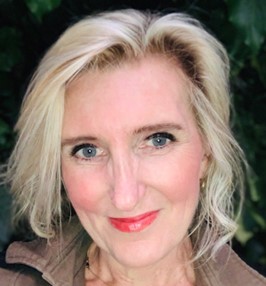 What is one lesson you've learned in this industry that has most helped you?
Be compassionate, flexible, and focused.
What's your number one goal/focus right now?
My top priority is to bring more experimental and cutting-edge technology to patients in Australia and New Zealand through first class implementation of trials in the region.
Describe the biggest challenge facing our clients/industry today. How are we addressing this?
Right now generating high-quality data for new therapeutic agents before the funds run out is a real challenge, particularly for small-mid-size companies. Our flexible and adaptable approach, expertise in innovative clinical trial design, regulatory strategists, and clinical trial execution all help de-risk clinical development programs and ensure the most efficient path to market.

What is a current trend you're seeing in the industry and how does it impact our clients and patients?
There's currently a stronger uptake of new technologies and methods for implementing clinical trials than previously; this creates enormous opportunity, especially when partnering with ProPharma Group, with the experience and processes to guide sponsors and sites through this new environment. Ultimately, clinical trials will be completed more efficiently, with higher quality data. This means patients benefit sooner from access to new registered products.
What is unique about our culture at ProPharma Group?
Corporate life isn't hard at ProPharma Group. The leadership takes corporate culture seriously and works hard to engage people they have onboard, to ensure we all have a positive experience. They define and describe the culture, and take an active role in maintaining our values. Recognition, positive leadership examples, and realizing we're all human is part of the company's DNA. The leadership team is very accessible and really wants to hear about colleagues' innovative ideas.
---
To connect with Sharon or our other experts, contact ProPharma Group.