Our "Meet the Expert" series introduces you to our team of experts around the world. This "behind the curtain" view will help you get to know who we are on a professional and personal level, and highlight how our colleagues work together on our higher purpose to improve patient health and safety throughout the complete product lifecycle.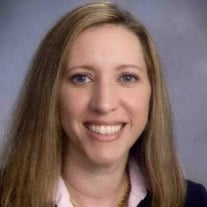 Meet the Expert: Jennifer Daudelin, M.S.J., Sr. Project Manager
What do you do at ProPharma Group?
As a Senior Project Manager, I assist clients in navigating the medical device regulatory environment in the U.S., Europe, Canada, and other international markets. This includes drafting submissions to FDA, Notified Bodies, and other regulatory agencies to allow devices to be marketed and available to patients worldwide.
What do you like best about working with clients?



The best part about working with clients is hearing their enthusiasm, learning about their device, and working with them to get their device to market. I feel like I become part of their team, which builds strong and lasting client relationships.
What's your number one focus right now?
Currently, my main focus is assisting clients with the new requirements of the European Medical Device Regulation. This is focused on the activities surrounding Clinical Evaluation Reports and Post-Market Clinical Follow-up. Ensuring that clients are able to maintain continuity of their products to patients is the first priority.
Tell us a little bit about yourself outside of work.
Outside of work, my favorite pastime is being with my family. I also enjoy being active in my community, and when I want some creative downtime, I love to knit.
What value does a client gain by working with ProPharma Group's medical device experts?
ProPharma Group's clients are provided with not only regulatory, quality, and clinical advice and guidance, but also hands-on submission work to enable them to learn and grow as well. Each client is provided with a strategy and plan that is unique to their devices and business needs. This personal touch sees them through the full fruition of their goals.