The diagram below depicts an example CSV lifecycle alignment with ASTM E2500 and GAMP.

Building onto a previous post, Lean CSV - How to Reduce Waste and Increase Value, today's blog focuses on specific lean considerations within the first phase of the Computer System Validation (CSV) lifecycle.
Key Terms:
Lean: a systemic method for the elimination of waste within a process
Value Stream: a technique used to document, analyze and improve the flow of information or materials required to produce a product or service for a customer
Focusing on the eight waste types identified in the prior post (DOWNTIME), this post intends to identify the key lean waste areas and associated corrective action considerations for removing the most waste in your processes and deliverables, yet still maintaining acceptable risk-based compliance. As a reminder, DOWNTIME is an acronym for the following: Defects, Over-production, Waiting, Non-utilized talent, Transport, Inventory, Motion, and Extra processing.
Also, as Six Sigma tells us, it's the 3 P's that matter: People, Process, and Product. Thinking in these terms will help us focus on the aspects of lean that we need to in the areas of the lifecycle that are applicable.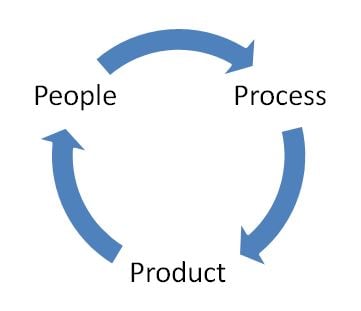 System requirements development and project planning typically go hand in hand, and if not, they should. Below is a table identifying the typical tasks/deliverables (product) expected within this phase of a project and the considerations necessary for reducing waste.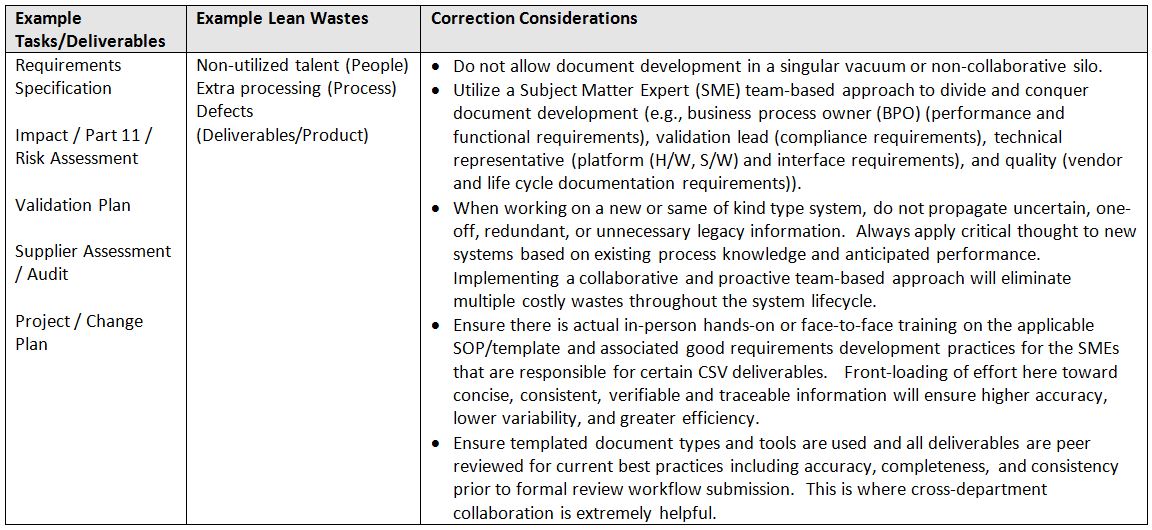 So these are all legitimate considerations, but what are some realistic corrective action implementation practices? Here are some examples: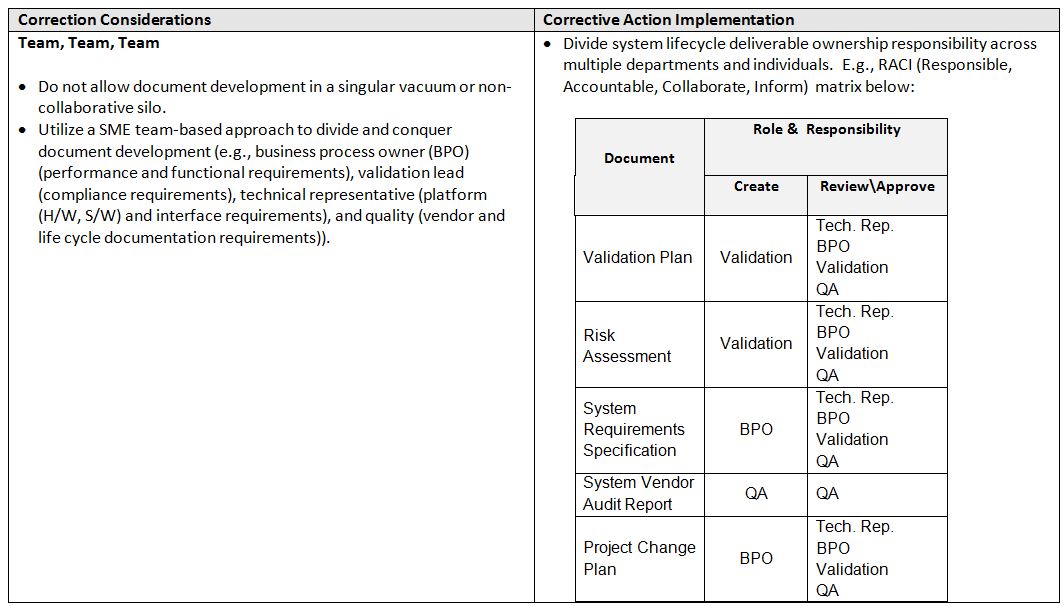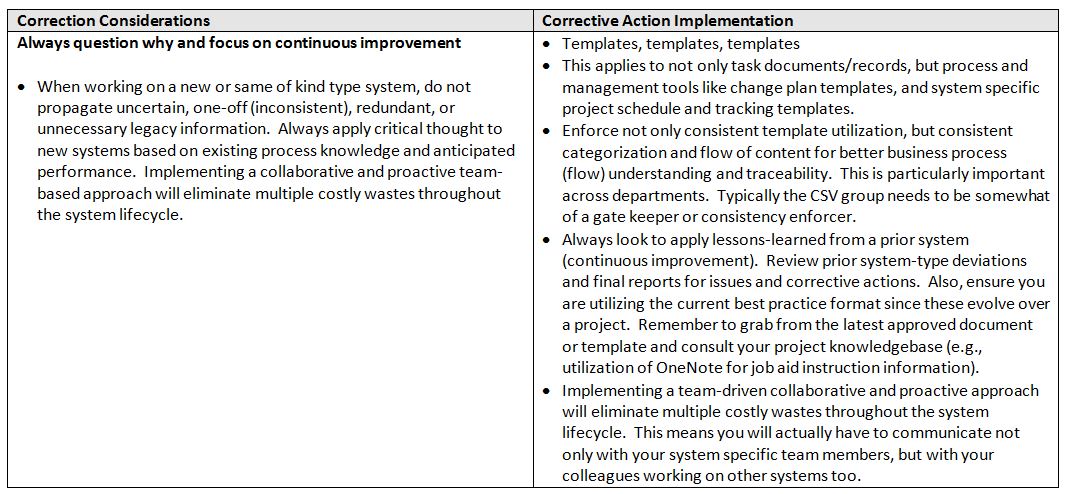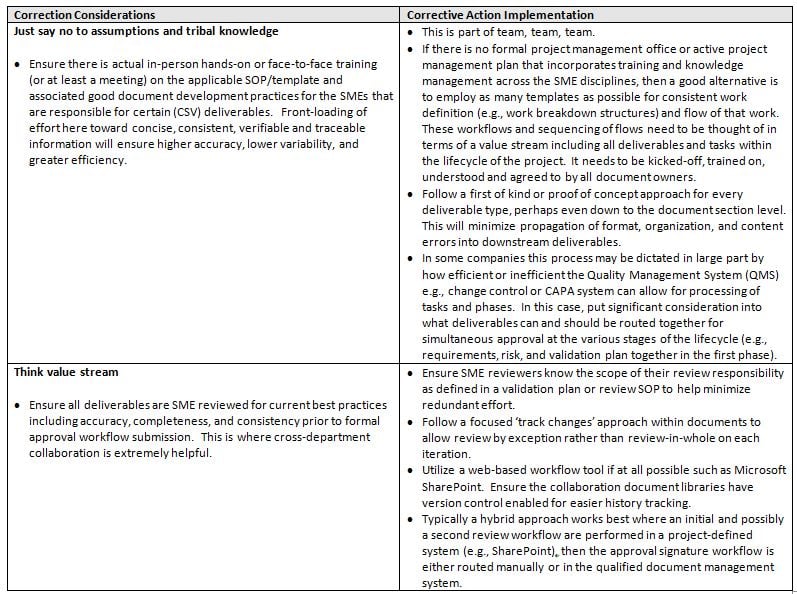 In summary, if you think of your current processes in terms of the people, process and product factors that contribute to waste, you will be able to better identify and categorize corrective actions that will make your workflows/value streams more efficient and effective.
Remember, continuous improvement is just that, continuous. This means the process of reducing effort, time, cost, and defects needs to be an on-going focus to not only be competitive but produce higher quality products.
---
Learn more about ProPharma Group's Computer Systems Validation services.
Contact us to get in touch with our subject matter experts for a customized CSV presentation.