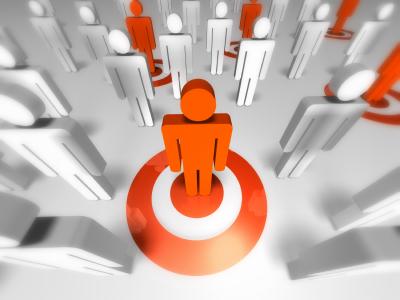 Big pharma and their deep pockets have been the focus of enforcement activities for a number of years but in 2013 that tide may be turning. In the past few months, settlements with ISTA Pharmaceuticals, TranS1/Baxano Surgical, and others have sent a clear message that small does not mean invisible where violations of the Federal Food, Drug and Cosmetic Act (FDCA) and the Anti-Kickback Statute (AKS) are concerned.
ISTA Pharmaceuticals will soon join the short list of pharmaceutical companies that the Office of Inspector General (OIG) has excluded from participation in federal health care programs such as Medicare and Medicaid. The ISTA exclusion results from the company's guilty plea in May to felony charges of conspiracy to introduce a misbranded drug into interstate commerce in violation of the FDCA and conspiracy to pay illegal remuneration in violation of the AKS. For further details regarding the ISTA Pharmaceuticals settlement please refer to my previous blog post published in June of this year.
As part of the settlement of this case, ISTA entered into a Divestiture Agreement with the OIG under which the company agreed to be excluded for a period of 15 years. As part of the Divestiture Agreement, ISTA also agreed to transfer all of its assets and operations to Bausch & Lomb (B&L), which acquired ISTA in 2012. This divestiture allows ISTA's products to continue to be used to treat patients.
Not since 2005, when Serono Labs pled guilty to felony charges of conspiracy to introduce an adulterated medical device into interstate commerce and conspiracy to pay illegal remuneration, has a pharmaceutical company pled guilty to felony violations of both the FDCA and the AKS. The majority of pharmaceutical company settlements involve misdemeanor violations of the FDCA and no criminal AKS charges.
Like ISTA, the OIG excluded Serono Labs, a U.S. subsidiary of Swiss parent corporation Serono, S.A., from participation in federal health care programs. Interestingly, the OIG excluded Serono for only five years. As is the case for ISTA following the divestiture of its product portfolio to B&L, Serono Labs did no business with and received no reimbursement from federal health care programs.
The clear difference between ISTA and Serono, as well as other pharmaceutical companies that have been excluded, is the relative size of ISTA. In 2011 – the year before B&L acquired ISTA – the company reported revenues of $160 million. In 2005 – the year in which Serono Labs was excluded – that company's parent reported revenues in excess of $2.5 billion. Clearly, ISTA's small size did not allow it to fly under the radar screen when it came to prosecuting the company for violations of the FDCA and the AKS.
Neither was TranS1/Baxano Surgical able to rely on its small size to avoid OIG scrutiny. In June, the company entered into a CIA in connection with allegations that the medical device company promoted its device for unapproved uses, paid illegal remuneration to induce physicians to use its device, and caused the submission of false claims to federal health care programs by encouraging physicians to upcode procedures performed with the device.
TranS1/Baxano agreed to pay $6 million to settle the case, a small amount in comparison to the hundreds of millions and even billions of dollars paid by big pharmaceutical companies to settle enforcement actions involving similar types of allegations. When put in the context of the size of TranS1 – the company reported revenues of $14.6 million in 2012 and has yet to turn a profit – the $6 million settlement amount is very significant.
Also significant are the requirements of the Baxano CIA, which contains many of the same provisions as seen in big pharmaceutical company CIAs. For example, the CIA requires that the Baxano Board of Directors evaluate the effectiveness of the company's compliance program. The CIA also requires that the company put in place processes to ensure that needs and risk assessments are conducted to justify the retention of consultants and to assess the risks associated with the company's marketing efforts and implement measures to mitigate such risks.
Moreover, the company must monitor both its promotional and non-promotional activities. In particular, during each year of its CIA Baxano must:
· Conduct live audits of at least 10% of its promotional speaker programs;
· Perform full-day ride-alongs with at least 20% of its sales force ;
· Review records that document sales representative interactions with healthcare professionals, including expense reports, call notes, and emails;
· Monitor at least 10% of the company's consultant arrangements with HCPs; and
· Conduct audits of at least 10% of it medical education grants
The ISTA Pharmaceuticals and TranS1/Baxano enforcement actions demonstrate the importance of putting in place an effective corporate compliance program to manage enforcement risk, even for smaller life sciences companies.