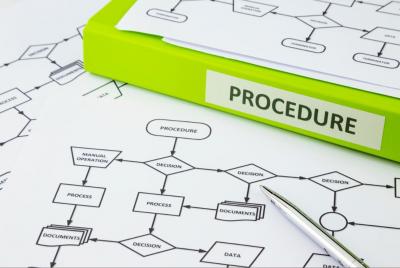 As Phase I clinical trials mark the first time that an investigational new drug is administered to humans, these studies are subject to appropriate current Good Manufacturing Practices (cGMP) in order to ensure patient safety. Since Phase 1 Investigational Drugs are typically small batch sizes and are often hand filled this step can be very risky.
In a previous blog, we explored cGMP compliance and Quality Systems. This blog will discuss the importance of your manufacturer following good aseptic processing techniques as outlined below. The processing techniques are focused on six different areas of the process.
Personnel
First and foremost, all personnel involved in the manufacture of Phase I clinical trial material are to be trained in cGMP aseptic techniques. The procedures established should be clearly written and followed throughout the entire manufacturing process.
Facilities or Environment
The environment where the aseptic processing takes place may require use of laminar flow hoods, biosafety cabinets, isolators or class 100 suites. All of which should be dictated by the product being developed.
It is important to have suitable air flow during compounding and manufacturing. The aseptic process should also include environmental monitoring to ensure microbiological control over the product.
Equipment
The equipment used for the sterilization (e.g., autoclave, dry heat oven) need to be monitored with calibrated temperature probes and sterilization cycles that are documented and incorporated into the batch record. Items that cannot be sterilized must be disinfected before being placed in a sterilized work place (e.g. laminar flow hood) and the entire area should be disinfected after processing.
Production Process
During the production process, ensure the batch record is reviewed by all teams involved in the actual production prior to the initiation of a manufacturing activity.
The process should ensure that the product does not interfere with the sterility testing. If filtration is used as a method of sterilization, filters are bubble point tested to ensure integrity. Often, filter sterilized materials are lyophilized to enhance stability during storage and distribution.
Components and Raw Materials
The components and raw materials used during manufacture (e.g. 0.22 µm filters, vials, stoppers) need to be sterilized as per established procedures and given an expiration date.
Microbial Control
Microbial control is critical as a part of cGMP. Proper aseptic technique, properly functioning equipment, and adequate cleaning processes are to be demonstrated using media fills. Media fills are conducted routinely in order to establish that the process, environment, and controls are capable of producing a sterile drug product.
Complete:
a. Sterility testing as per USP <71>
b. Endotoxin testing as per USP <85>
c. Bioburden testing as per USP <61>, as appropriate
The Quality Control department is responsible for the release of the finished drug product. The QC department must complete a thorough review of the manufacturing batch record to ensure that aseptic procedures were followed, investigations performed (if any), any subsequent corrective actions are incorporated, and that all testing performed during the process meets specifications so that the product is demonstrated to be sterile.