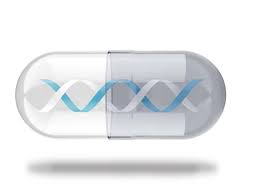 On Monday, October 1, FDA's Center for Biologics Evaluation and Research (CBER) issued a document outlining the policies and procedures for scheduling and conducting INitial Targeted Engagement for Regulatory Advice on CBER ProducTs (INTERACT) meetings. The document, entitled "SOPP 8214: INTERACT Meetings with Sponsors for Drugs and Biological Products," applies to all products regulated by CBER and does not cover formal regulatory or device meetings.
What is an INTERACT meeting?
INTERACT meetings are informal, non-binding consultative exchanges between sponsors and CBER representative during the early stages of product development which help sponsors address certain issues prior to a pre-IND meeting. The INTERACT program will replace the current pre- pre-investigational new drug (IND) meeting program for all biologic products.
The development of innovative investigational products can introduce a unique and unknown set of challenges. When this happens, it is helpful for sponsors to get FDA's feedback and advice before they are ready for a pre-IND meeting. INTERACT meetings make this possible by providing sponsors with a mechanism for early communication with CBER.
INTERACT meetings allow sponsors to "obtain initial, non-binding advice from regarding chemistry, manufacturing and controls, pharmacology/toxicology, and/or clinical aspects of the development program," by initiating targeted discussions focused on specific issues.
In the SOPP, FDA states that these informal meetings can:
Assist sponsors conducting early product characterization and preclinical proof-of-concept studies
Initiate discussion for new delivery devices
Inform sponsors about overall early-phase clinical trial design elements
Identify critical issues or deficiencies for sponsors to address in the development of innovative products
INTERACT meetings are not intended to replace pre-IND meetings, nor are they an appropriate venue for FDA "to provide advice to sponsors who have yet to initiate any product development activities."
INTERACT Meeting Policies
Requesting & Scheduling Meetings
INTERACT meetings are not required before a sponsor can request a pre-IND meeting. INTERACT meetings are held based on the availability of CBER resources; these meetings generally last for one hour and are held via teleconference only.
INTERACT meeting requests and packages must be submitted to CBER via email. "The cover letter and email subject line should be clearly marked as a request for an INTERACT meeting and identify the CBER Office where the request is directed." Sponsors should consider the complexity of the questions being asked in the meeting request and limit the questions to those that can be reasonably answered in one hour.
Meeting packages are limited to no more than 50 pages and must include the following:
A description of the product and disease or condition being treated or prevented
A summary of information about the product development to date and future development plans, if appropriate
A brief statement summarizing the purpose of the meeting
A list of questions for discussion, grouped by topic, with a summary for each question to explain the need or context for the question. Questions regarding combination products should be grouped together
A summary of data to support discussion organized by topic and question
A list of all participants, with their titles and affiliations, who will attend the meeting from the sponsor's organization, including consultants and interpreters
The sponsor may also include suggested dates and times (e.g., morning or afternoon) for the meeting. Non-availability dates and times should also be included. The suggested timeframes will only be considered within the context of CBER resource availability
There are no formal performance goals set, however CBER attempts to schedule all INTERACT meetings within 21 days and conduct the meeting with 90 days of receiving the meeting request and package.
Reasons for Meeting Denials
CBER may deny the request for an INTERACT meeting based on a substantive reason, but not simply due to the absence of a minor element of the meeting request or a minor element of the meeting package. If a meeting is denied, CBER will provide the sponsor with the reason for denial. FDA's SOPPs include a number of reasons that a meeting request may be denied, which include:
The requested feedback is not appropriate for an INTERACT meeting. See appendix A for examples of topics or questions that are outside the scope for CBER INTERACT meetings
The stage of development is either premature or too advanced for an INTERACT meeting. CBER will generally inform the sponsor if a different meeting type is more appropriate
A previous meeting for the same purpose has already been held and no substantially new information has become available
The requested feedback is not appropriate for a meeting with CBER
CBER may also reschedule INTERACT meetings but must provide sponsors with a new date immediately upon rescheduling. If a sponsor wishes to cancel the meeting, they must provide CBER with written notification.
INTERACT Meeting Procedures & Responsibilities
In the SOPP document, CBER details the procedures to be followed by CBER representatives when completing a number of tasks related to INTERACT meetings. In addition, FDA also outlines the responsibilities of CBER representatives regarding these meetings. For additional information on CBER's responsibilities and procedures, view the full SOPP document.
Are you in the early stages of development for a CBER regulated product? Do you think you could benefit from an early INTERACT FDA meeting? We can help determine whether you qualify for an INTERACT meeting and, if you do, we can help you prepare and submit the meeting request and package and assist with the conduct of the actual meeting. To learn more about our services and how we can help you conduct a successful FDA meeting, contact us today.