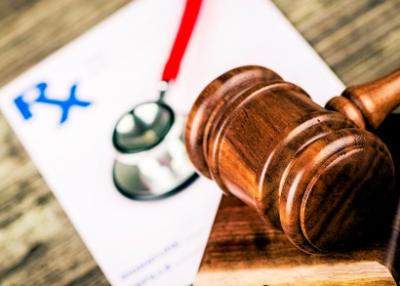 If enforcement against pharmaceutical companies for off-label promotion by the Office of Inspector General (OIG) and the Department of Justice (DOJ) and the Food & Drug Administration (FDA) were not enough, companies accused by the government of off-label promotion now face the spectre of additional liability in the form of racketeering and unjust enrichment lawsuits brought by private insurance companies and other private payors.
Last month, the U.S. Supreme Court refused to hear an appeal of a decision by the First Circuit Court of Appeals that upheld a $142 million judgment against Pfizer in a case brought by Kaiser Foundation Health Plan (Kaiser). Kaiser sought damages in connection with claims paid by the health plan resulting from Pfizer's off-label promotion of Neurontin. Readers will recall that it was ten years ago that Pfizer paid $430 million and pled guilty to misbranding Neurontin in connection with the same off-label promotion of the drug.
The potential for liability to private payors is one more reason for pharmaceutical companies to have appropriate controls in place to prevent off-label promotion and to monitor their marketing and sales activities to make sure those controls are working.
In its April 2013 decision, the Court of Appeals conducted a lengthy analysis of whether Pfizer's fraudulent marketing of Neurontin was the proximate cause of the injury to Kaiser resulting from payments for prescriptions of Neurontin. In its analysis, the Court rejected Pfizer's argument that there was no proximate cause because there were too many steps in the causal chain. In particular, Pfizer argued that independent actors – namely physicians – made the decision to prescribe Neurontin based upon their medical judgment and that the physicians' exercise of such judgment constituted "independent intervening causes" of the harm to Kaiser.
Pfizer further argued that any misrepresentations about Neurontin were made to the physicians and not to Kaiser. Therefore, according to Pfizer, the causal chain was broken because Kaiser did not rely upon Pfizer's misrepresentations for Neurontin.
The Court rejected this argument stating that Kaiser was the intended victim of Pfizer's misrepresentations and that these misrepresentations were "a scheme that was designed to fraudulently inflate the number of Neurontin prescriptions for which [third-party payors] paid." The Court went on to state, "Holding Pfizer liable will have an effect in deterring wrongful conduct."
The Court also ruled that, but for the Neurontin misrepresentations, Kaiser would not have been injured by the payment of off-label prescriptions written for the drug. Central to the decision of but-for causation was the Court's determination that aggregate statistical analysis evidence presented by Kaiser was sufficient to establish causation.
The First Circuit's determination on the sufficiency of the aggregate statistical analysis has implications well beyond the $142 million judgment for Kaiser and any judgment that may result from a similar case brought by Aetna, which had previously been dismissed by the district court but now gets new life. On the same day that it ruled in favor of Kaiser, the Court of Appeals vacated a district court ruling that this type of evidence could not support class certification in a class action lawsuit brought against Pfizer by other payors and remanded that case to the district court for further proceedings.
Should the district court certify the payor class on remand in light of the First Circuit's holding on the sufficiency of the aggregate statistical analysis, the flood gates could open on additional liability for Pfizer resulting from the off-label promotion of Neurontin.
The First Circuit's decisions also may have implications for cases involving off-label promotion by Cephalon for its painkiller Actiq and other drugs. The Indiana Carpenter's Welfare Fund and the Pennsylvania Turnpike Commission are suing Cephalon for almost $700 million for unjust enrichment resulting from the company's off-label promotion. This case is also pending class action certification. In 2008, Cephalon pled guilty to misdemeanor misbranding and paid $425 million to resolve allegations of off-label promotion of Actiq and other drugs.
Another payor, Travelers Indemnity Co. is suing Cephalon under a state consumer protection law to recover $22 million paid for prescriptions that it attributes to the off-label promotion of Actiq and Fentora, another painkiller marketed by the Cephalon.
Even if private payors are ultimately unsuccessful in convincing courts to certify their classes in the class actions against Pfizer and Cephalon (and potentially other pharmaceutical companies), lawsuits by individual payors may well be the next wave of pharmaceutical industry liability for off-label promotion.
Learn more about ProPharma Group's Corporate Compliance services.
Contact us to get in touch with Brian for a customized Corporate Compliance presentation.