embedded solutions
Connecting clients with a flexible hiring alternative at the asset and clinical trial levels.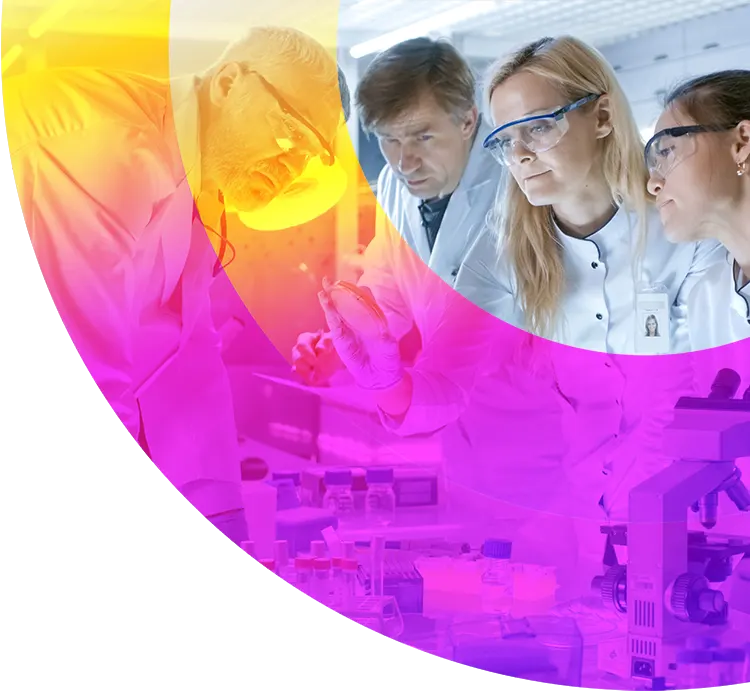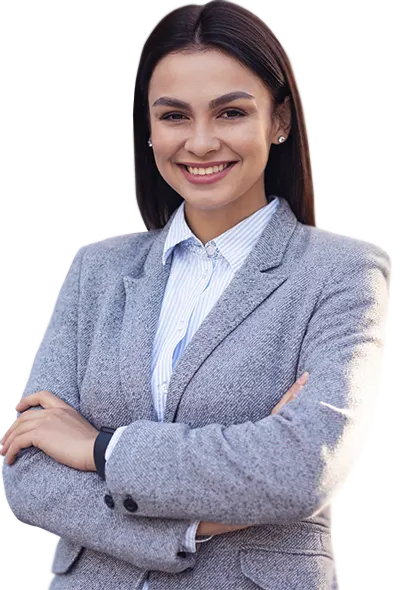 Flexible Alternative to Hiring
Bringing a new drug to market is a complex and challenging process that requires specialized scientific and project management expertise. From the initial study documents (e.g., IND, CTA, etc.) to the final submission documents (e.g., NDA, MAA, etc.), ProPharma has successfully helped over one thousand clients by providing advice, guidance, and scientific or project management support required to navigate the drug development process.
All Embedded Solutions
ProPharma's Embedded Solutions group helps our clients at both the asset and clinical trial levels by focusing on strategic, high-level consulting opportunities, and implementing those solutions.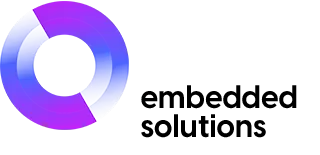 Service Header
We understand the importance of time in the early development process. Embedded Solutions provides a flexible alternative to traditional hiring. ProPharma provides "just-in-time" consultants to ensure our clients can avoid multi-month lead times that typically accompany the hiring of an internal employee. We also help our clients minimize the long-term costs related to hiring full-time internal employees. ProPharma collaborates closely with our clients to understand their needs. This enables us to quickly engage and place the right consultant embedded directly into your client environment. Our goal is to deliver successful results efficiently and effectively.
Asset Level
At the asset level, ProPharma helps our clients in three main areas:
Development Plans
ProPharma serves as a trusted partner for both Scientific and Program Management needs. We work closely with our clients to understand their specific requirements and deploy the necessary team of Scientific and Program Management experts needed to provide the services required. Our consulting services range from adjusting existing development plans to creating new plans based on specific client needs.
Our Drug Development Program Managers provide essential services to the drug development programs. Their expertise includes cross-functional planning, timeline management, resource management, cost management, issue management, and risk mitigation among others.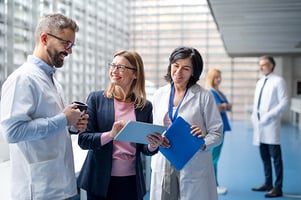 Furthermore, our Embedded Solutions consultants offer the option of individual subject matter experts or a team of experts embedded within the client's environment. A typical team might include the following consultants:
Program Management
Regulatory Strategy
CMC
Nonclinical
Clinical Design
Any other areas for program support
This team of experts will assist in answering questions, preparing board meetings, help you prepare for funding discussions, etc. We are your trusted partner for scientific and program management experts.
Program Management
Depending on client needs, there are scenarios in which a Program Manager is needed who can seamlessly integrate with your existing team. This positions them to effectively lead the development teams and navigate the complexities of the drug development process. Whether you have an early-stage asset or late-stage asset, we can provide the appropriate experts to meet your development needs.
We specialize in providing an array of professional consultants including:
Drug Development Program Managers
Regulatory Program Managers
CMC Program Managers
Clinical Project Managers
Among others
Our Program Managers' expertise spans a wide range of therapeutic areas including cell and gene therapy, immuno-oncology, rare disease, CNS, and CRISPR, among many others. Our consultants are true experts within their respective fields, equipped to handle any challenge that may arise.
Scientific Experts
Embedded Solutions provides specialized scientific experts who can seamlessly integrate into your client teams, leveraging their experience, existing skill sets, and industry knowledge. This enables quick collaboration and promotes cohesiveness, leading to the efficient progression of the asset through the drug development process.
Our experts excel in identifying risks to the Development Plan and implementing appropriate measures to address them effectively. We can deploy:
Nonclinical Consultants
Bioanalytical Consultants
Toxicology Consultants
CMC Consultants
Among others
Contact Us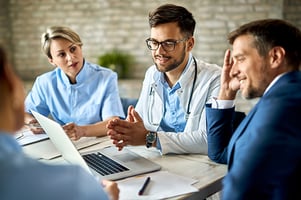 Clinical Trial Level
At the clinical trial level, our services Offer the necessary flexibility to meet our clients' specific needs. We specialize in various areas including:
Clinical Operations
Data Management
Biostatistics & Programming
Medical Writing
Clinical/Medical Oversight
ProPharma's Embedded Solutions team actively engages in high-level strategic consulting opportunities tailored to our clients' requirements. By deploying expert consultants, we provide an alternative to hiring full-time internal team members. This approach ensures immediate results without the constraints associated with hiring internal employees.
Embedded Solutions for All Stages
Choose Embedded Solutions for flexible alternatives to traditional hiring. With our "just-in-time" consultants, you can avoid long lead times and minimize long-term costs associated with hiring full-time employees. Our dedicated team will work to understand your specific needs and promptly place the perfect consultant directly into your client environment. Take the first step today by reaching out to us!
News & Insights
Thought Leadership
Press
Awards
Resource Library