When a Team Lacks Industry Experience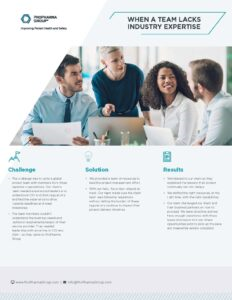 Working with a team from three organizations across the globe is hard. Unifying them required experts to take the lead.
Working with a team that is spread across the globe and made up of people from three different organizations is hard. Uniting this sort of team? Impossible. Not at ProPharma!
Our experts understand applicable regulations and have the experience needed to help meet deadlines and move to the next milestone. Learn how ProPharma can help unify your team and get your project back on track, ensuring you have the right resources staffed at the right time with the right capabilities.