What You Need to Know About Regulatory Programs for Expedited Approval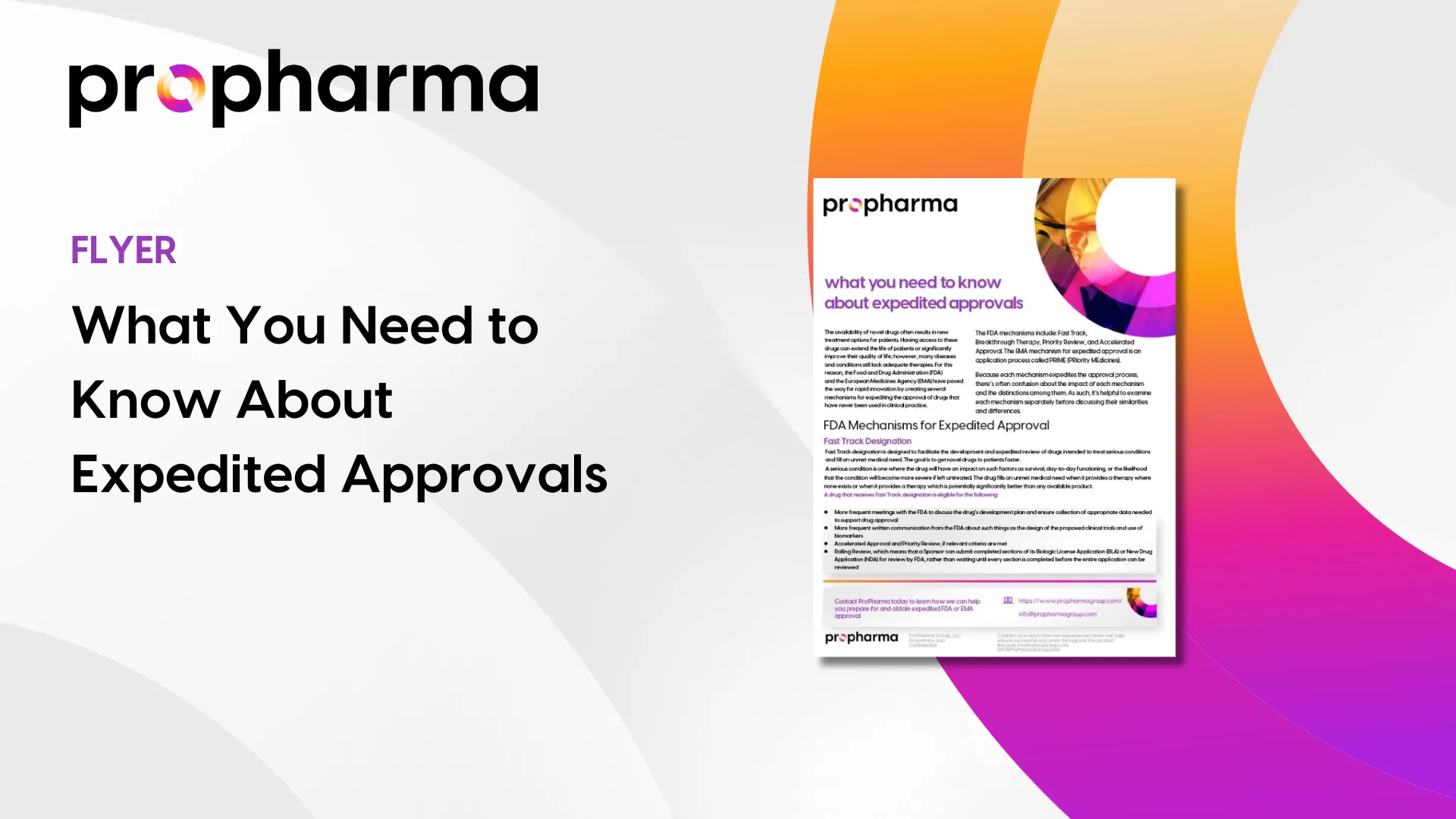 Differentiating between the FDA and EMA's expedited approval pathways can be tricky. Learn the similarities and differences between them to help determine the best option(s) for your product.
The development and approval of novel drugs typically means new and life-saving treatment options for patients suffering from rare diseases. Although we know the importance and value of novel drug development, there are many diseases lacking adequate therapies and treatments.
To encourage innovation for these conditions, the FDA and EMA created various mechanisms to expedite the approval of drugs that have not previously been used in clinical practice. Some of these include:
Fast Track Designation
Breakthrough Therapy Designation
Priority Review
Accelerated Approval
PRIME Designation
Each of the above-mentioned mechanisms expedites the approval process, however they are not all created equal, which can make it difficult to determine the best option(s) for your product.
If you think your drug development program would benefit from using one or more of the FDA and EMA's expedited mechanisms, seek the consultation of ProPharma's global team of regulatory experts.