Statistical Analytics with Machine Learning Tool Enablement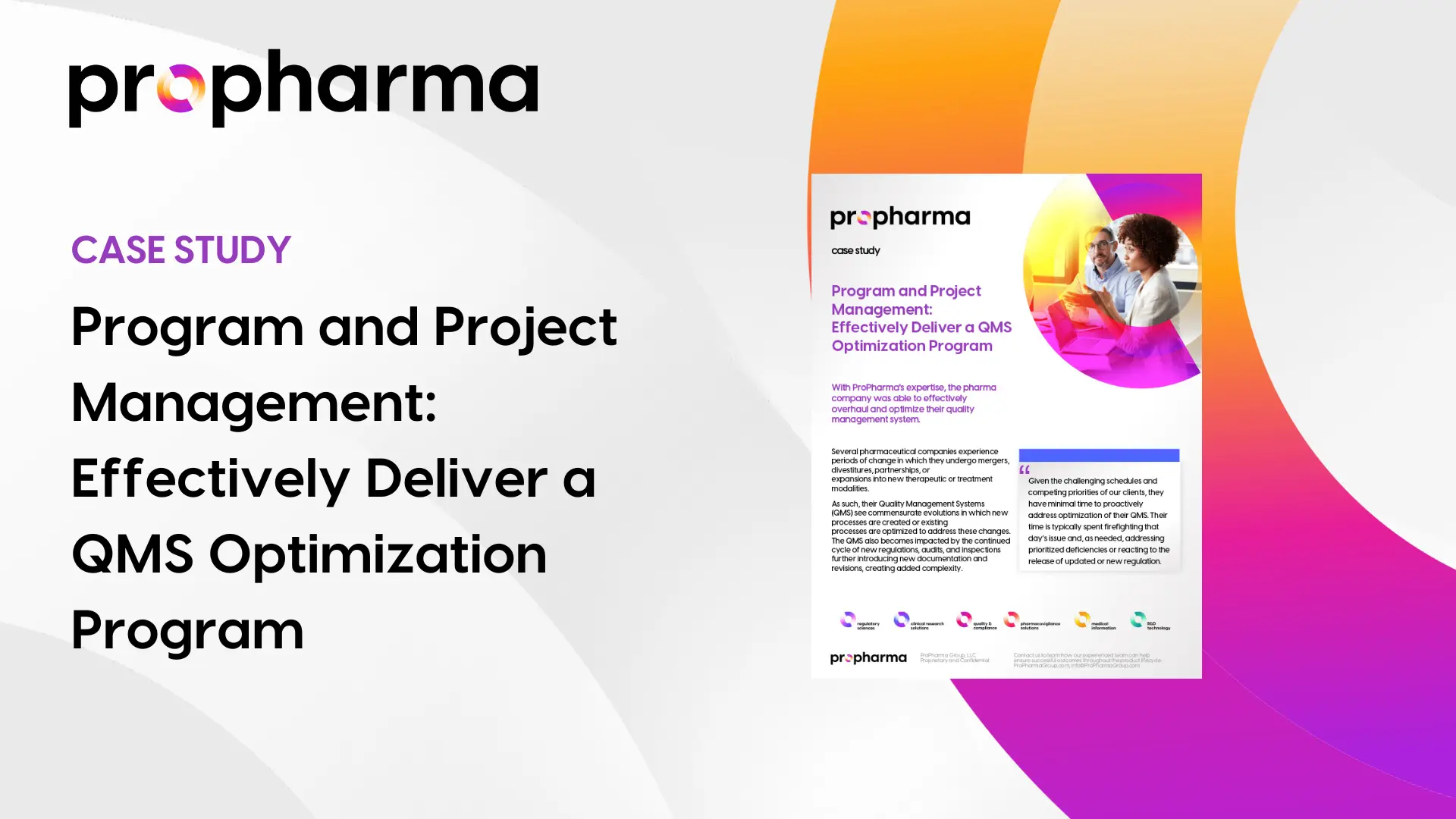 Introducing new tools is difficult and comes with a learning curve for even the most experienced, and having clearly defined processes and procedures is critical to your team's success. If there is an experience gap on your team, it must be addressed in advance of the tool/technology's rollout, and ensuring you have adequate resources to support the team's needs as they get up to speed is imperative. ProPharma can help set your team up for a successful launch, working with you to develop a strategy to overcome the challenges at hand and then working alongside your team to execute the plan.
Learn how ProPharma's clinical research experts can help you overcome an experience gap on your team, enabling the use of new tools by creating fully designed processes.