SOPs and Processing Mapping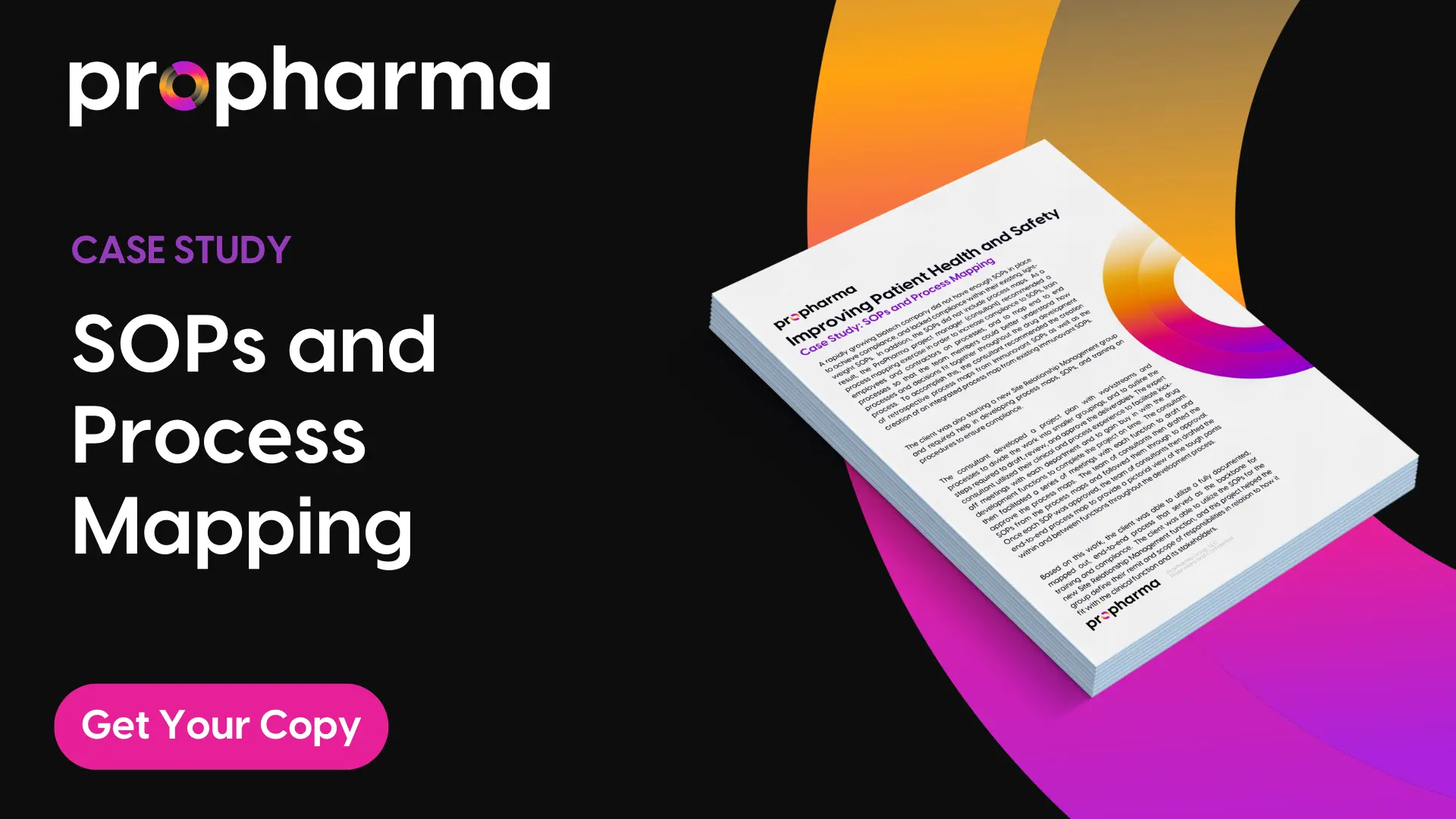 This case study outlines how a biotech company struggling with compliance and a lack of standard operating procedures (SOPs) turned to ProPharma for help. The consultant recommended a process mapping exercise to increase compliance to SOPs and create an integrated process map from existing Immunovant SOPs, which led to a fully documented, end-to-end process that served as the backbone for training and compliance.
Access the case study PDF instantly after completing the form to the right.