Secure Timely Product Launch by Ensuring GDP Compliance Across Europe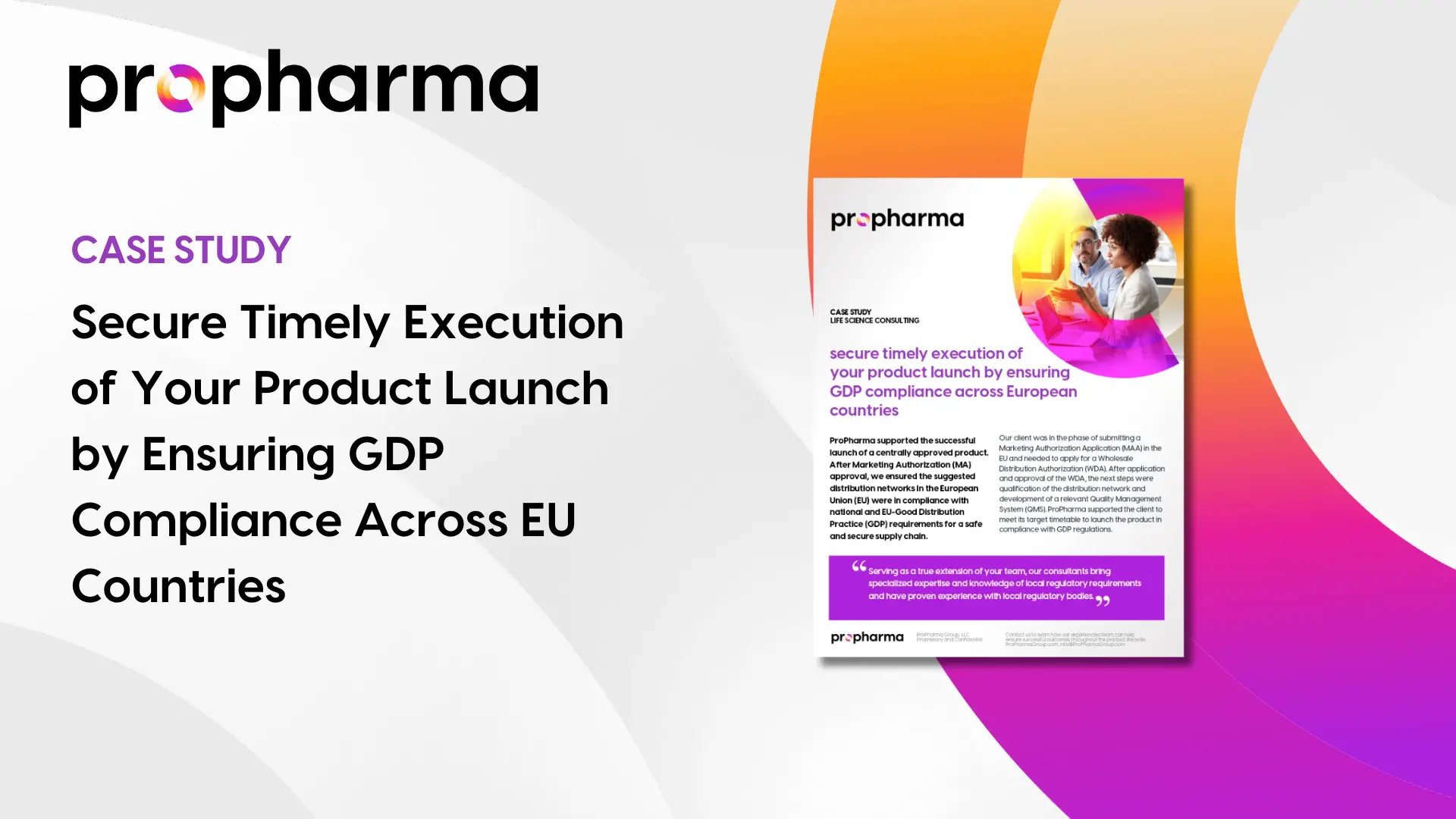 Our client was in the phase of submitting a Marketing Authorization Application (MAA) in the EU and needed to apply for a Wholesale Distribution Authorization (WDA). After application and approval of the WDA, the next steps were qualification of the distribution network and development of a relevant Quality Management System (QMS).
Find out how ProPharma supported the successful launch of a centrally approved product. After Marketing Authorization (MA) approval, we ensured the suggested distribution networks in the European Union (EU) were in compliance with national and EU Good Distribution Practice (GDP) requirements for a safe and secure supply chain.