Reduced Burden for Oncology Patients With Decentralized Visits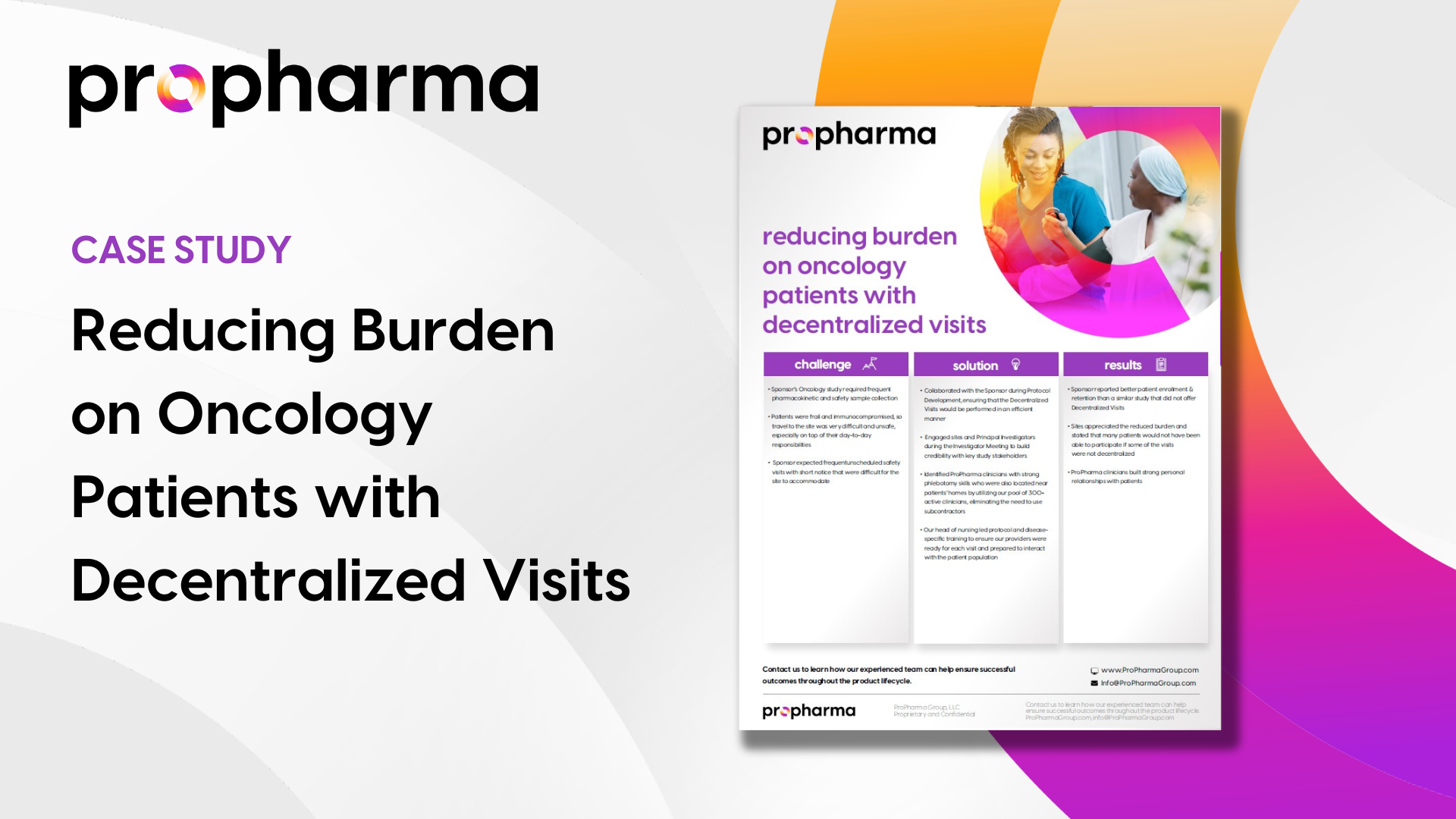 Learn how our team helped implement decentralized visits for an oncology study that reduced patient burden and stress on the sites.
Oncology studies often require frequent sample collection visits. Being immunocompromised or weak from treatment poses an additional burden for travel and a rigorous day-to-day schedule for Oncology patients. Additionally, for these types of trials, frequent unscheduled safety visits are necessary but make it difficult for sites and patients to accommodate.
Read how ProPharma implemented decentralized trial visits to reduce the burden for patient participation as well as alleviated stress on the sites.