Quality and Analytical Scientist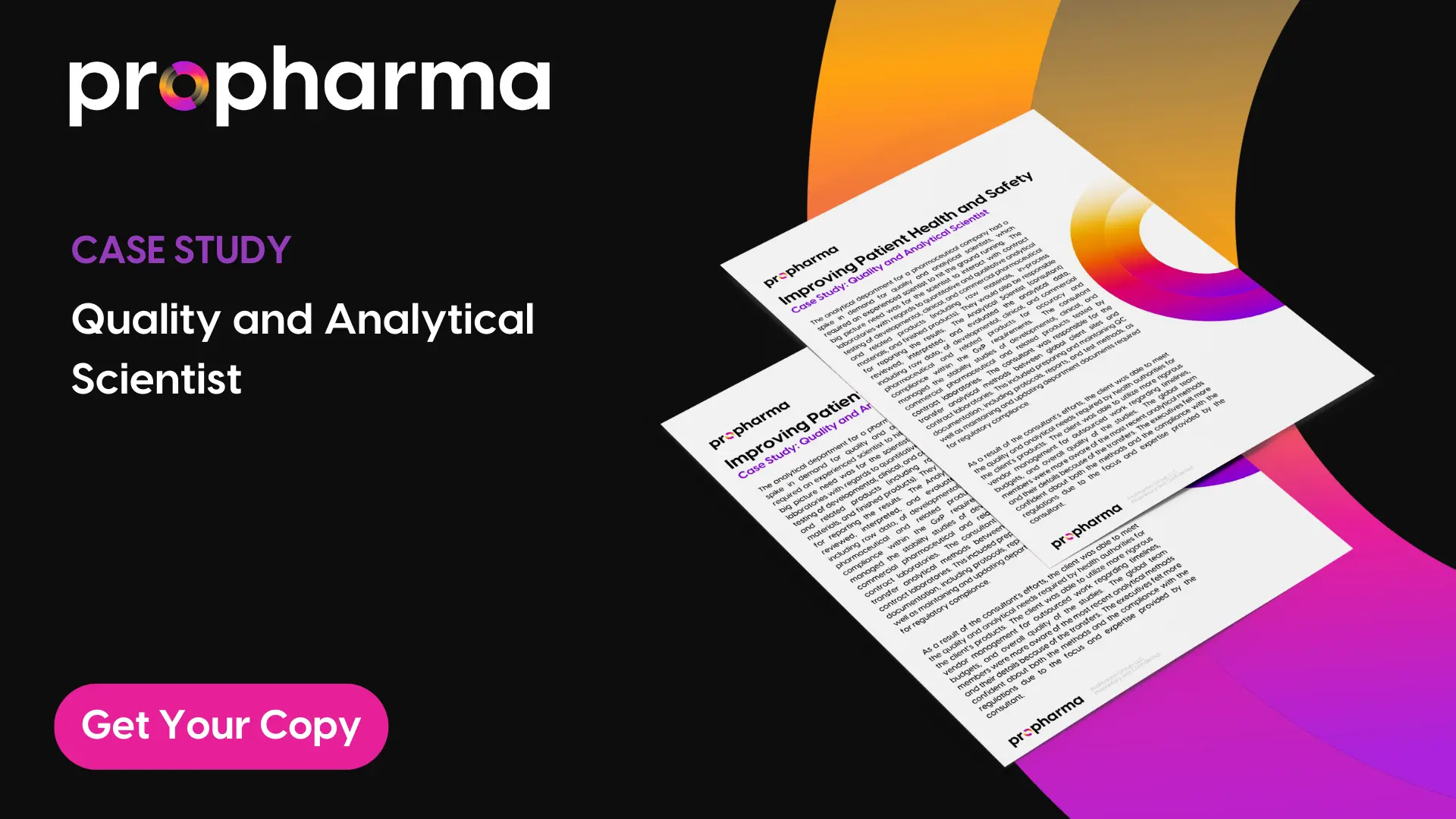 Learn how ProPharma partnered with a pharmaceutical company who experienced a spike in demand for quality and analytical scientists, necessitating the need for an experienced consultant to take charge.
ProPharma's Analytical Scientist, responsible for ensuring compliance with GxP requirements, managed stability studies, and maintained QC documentation, allowed the client to meet quality and analytical needs, and utilize more rigorous vendor management.
Complete our form to download the case study instantly to learn more about how the consultant's expertise improved the client's operations.