Program and Project Management Effectively Deliver a QMS Optimization Program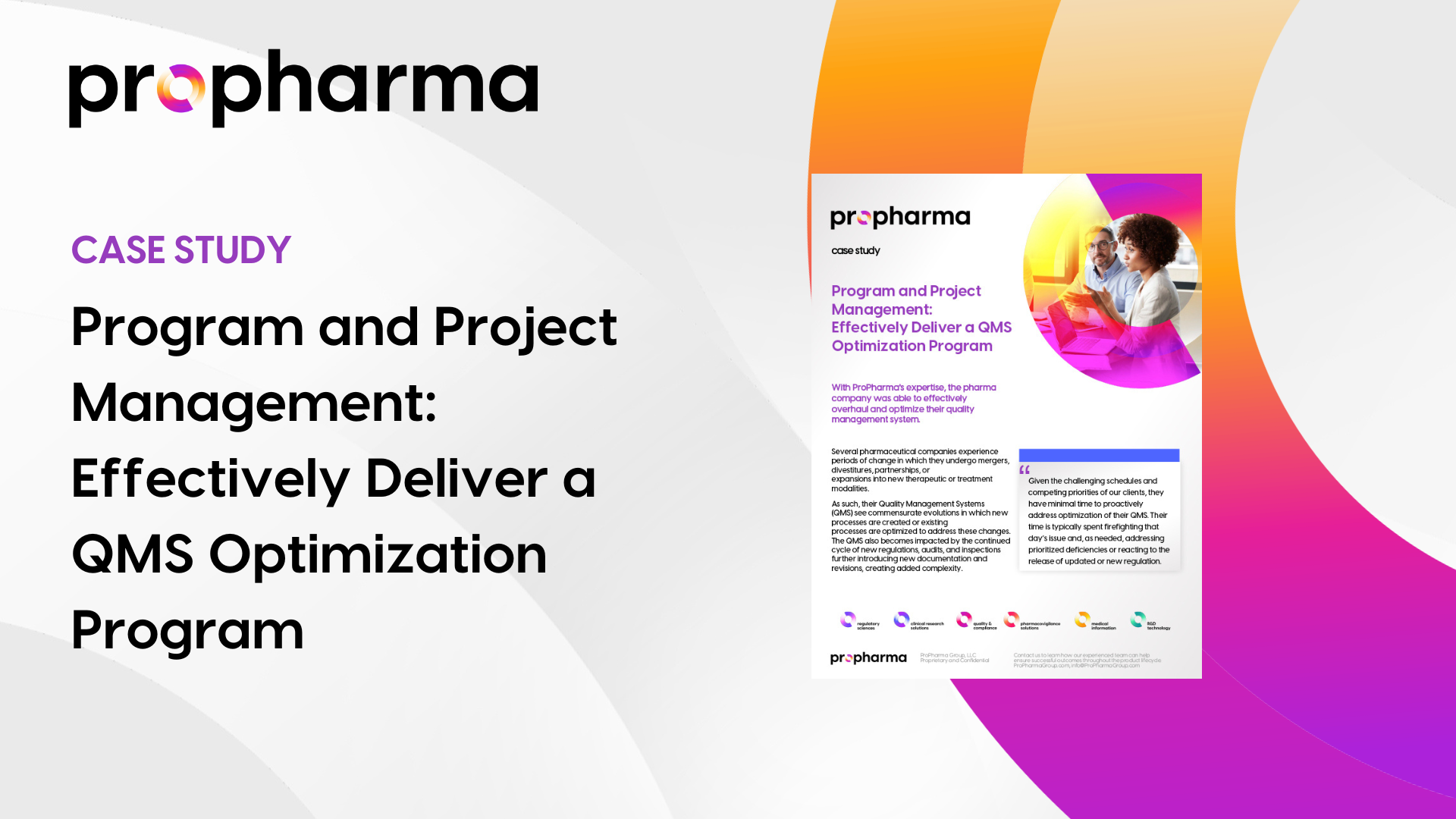 Given the challenging scheudules and competing priorities, companies have minimal time to proactively address optimization of their QMS. There's very little time for addressing prioritized deficiencies or reacting to the release of updated or new regulation. The result can be a disjunctive QMS.
Learn how ProPharma successfully execute a multi-year program in which >1000 new quality documents were created or revised and over >5000 legacy documents were obsoleted due to redundancy or relevance.