Outsourcing of Medical Information Content Creation: Experience of 100 Clients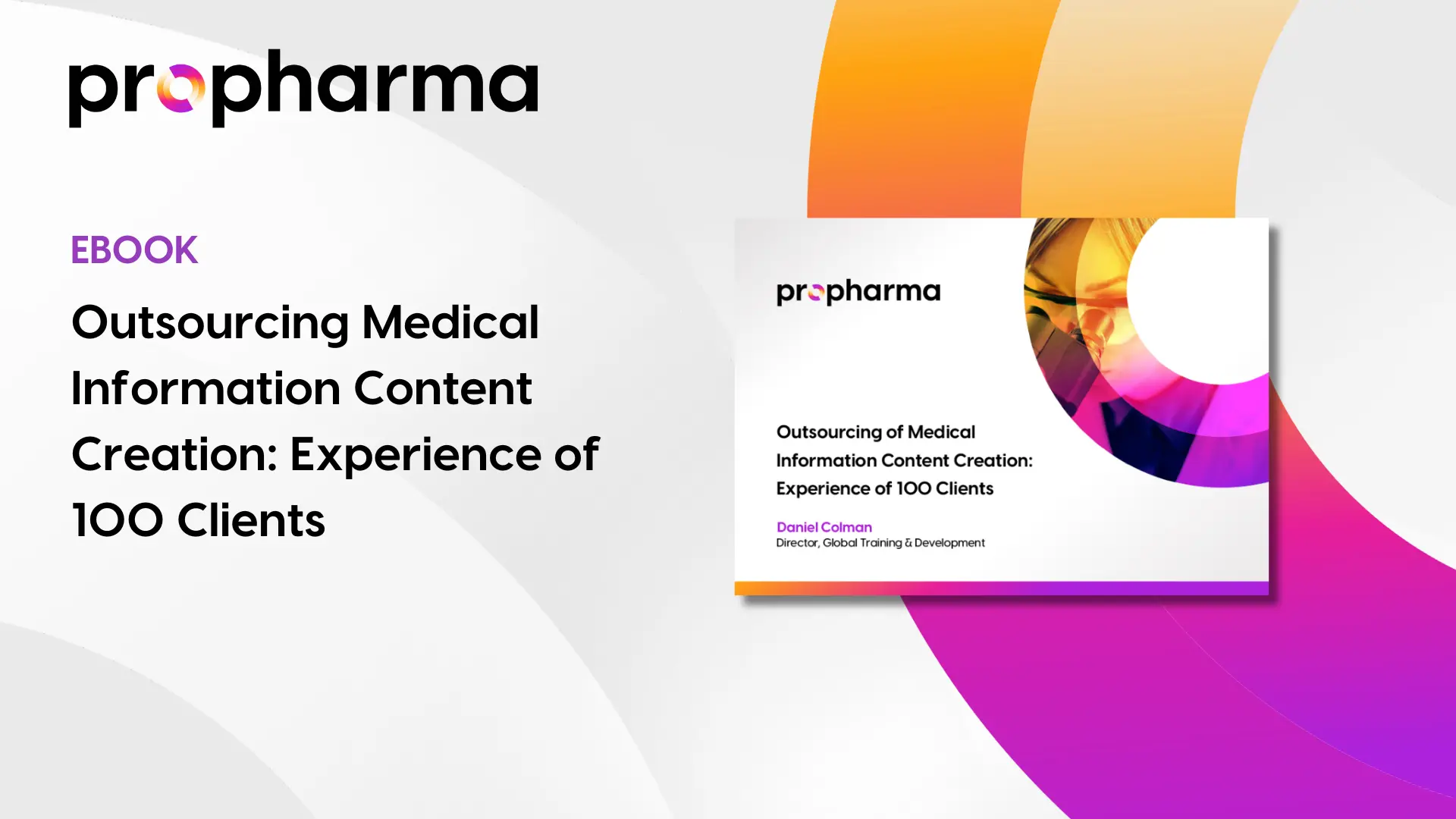 The time and effort required to write, review, edit, approve, maintain, distribute, and update Medical Information (MI) documents while retaining an auditable record of the search strategy is a great burden on resources. There are a number of options for outsourcing MI content available to the industry.
Learn how ProPharma supported 100 different MI clients to assess the options in relation to their requirements in order to identify client company characteristics that lead to specific models being chosen. The analysis can then be used to better inform current and future clients on appropriate outsourcing options.