Meeting the FDA's CAPA Expectations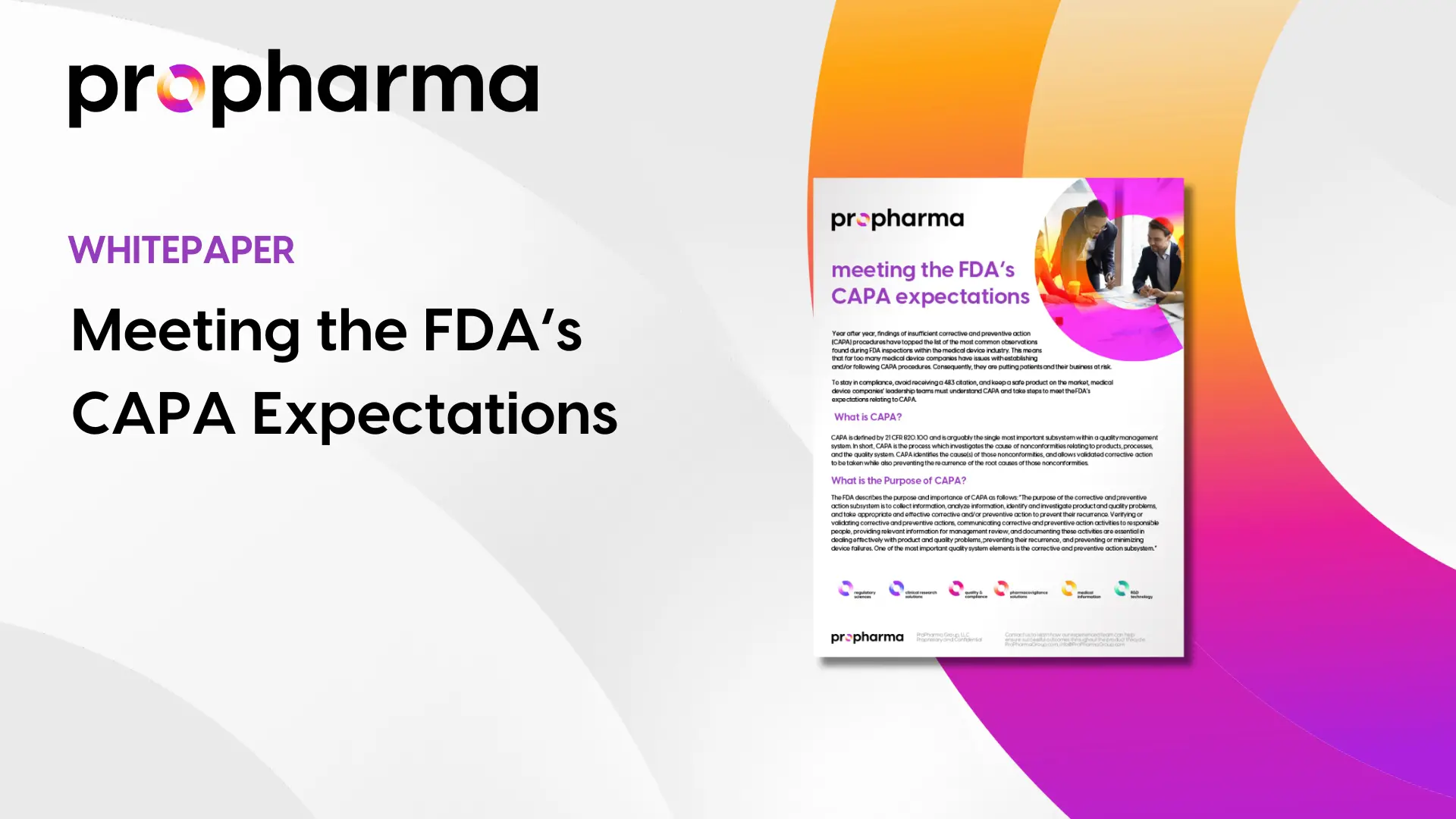 Year after year, findings of insufficient corrective and preventative action (CAPA) procedures have topped the list of the most common observations found during FDA inspections within the medical device industry.
To stay in compliance, avoid receiving a 483 citation, and keep a safe product on the market, medical device companies' leadership teams must understand CAPA and take steps to meet the FDA's expectations relating to CAPA.
There are times when it's valuable to have a third-party expert on your team, such as when working on establishing and improving your CAPA procedures. If you have concerns about the status or quality of your CAPA procedures, or just want to learn more about CAPA, download our white paper to learn how to be CAPA-ready.