Laboratory Informatics with Robotics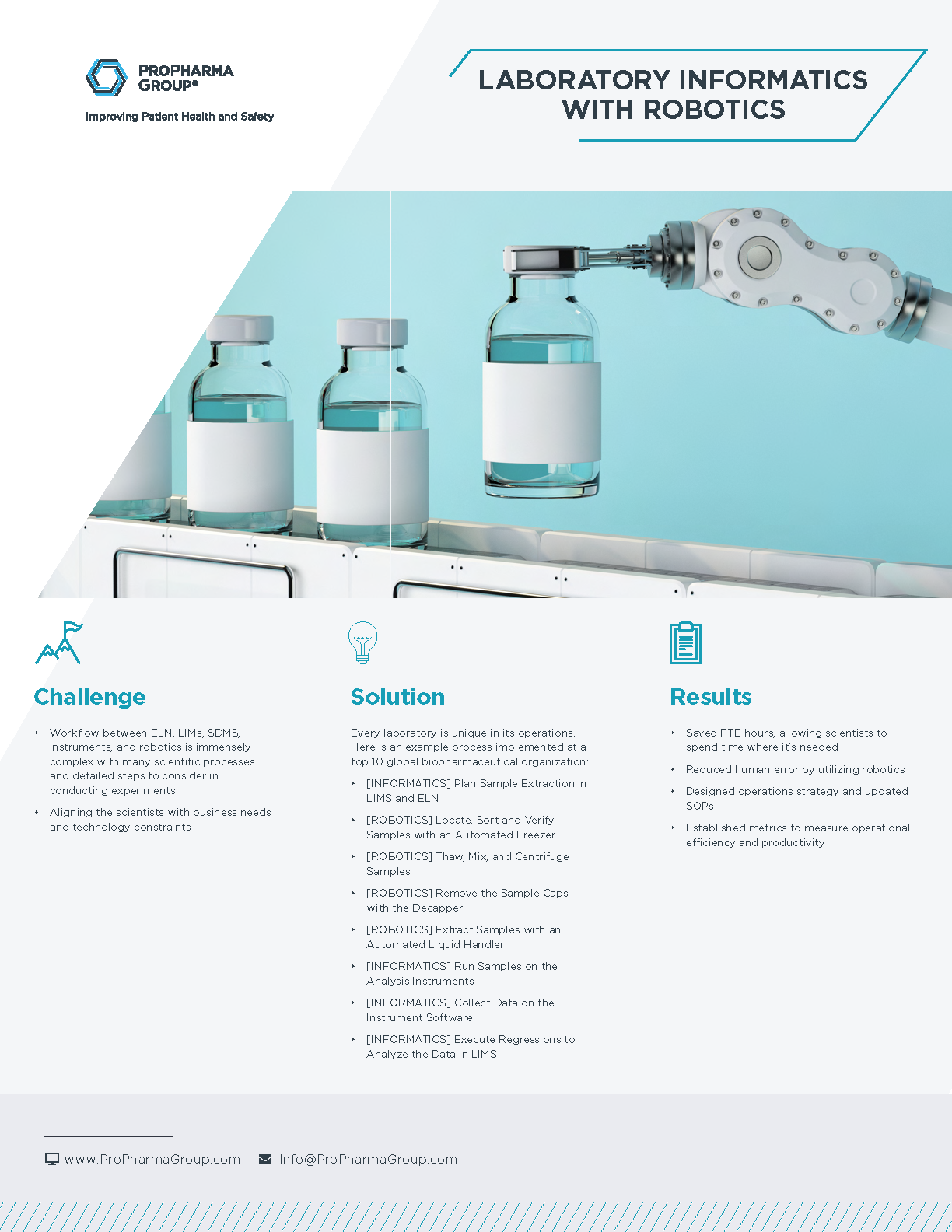 Workflows between Electronic Lab Notebooks (ELNs), Laboratory Information Management Systems (LIMS), Scientific Data Management Systems (SDMS), instruments, and robotics are immensely complex and involve countless scientific processes and detailed steps that must be considered when conducting experiments. Aligning the team of scientists with the overall business needs and objectives, coupled with technology constraints, can cause immense challenges for many companies. Although the specifics of every laboratory are unique, there are certain aspects that can virtually always be completed and managed by a robotics team.
Find out how ProPharma can help increase the efficiency of your laboratory, reduce time spent by scientists on routine and mundane tasks allowing them to focus on the science, and decrease unnecessary human error associated with certain tasks.