Insider Talks - Tips From Qualified Persons for Successful Importation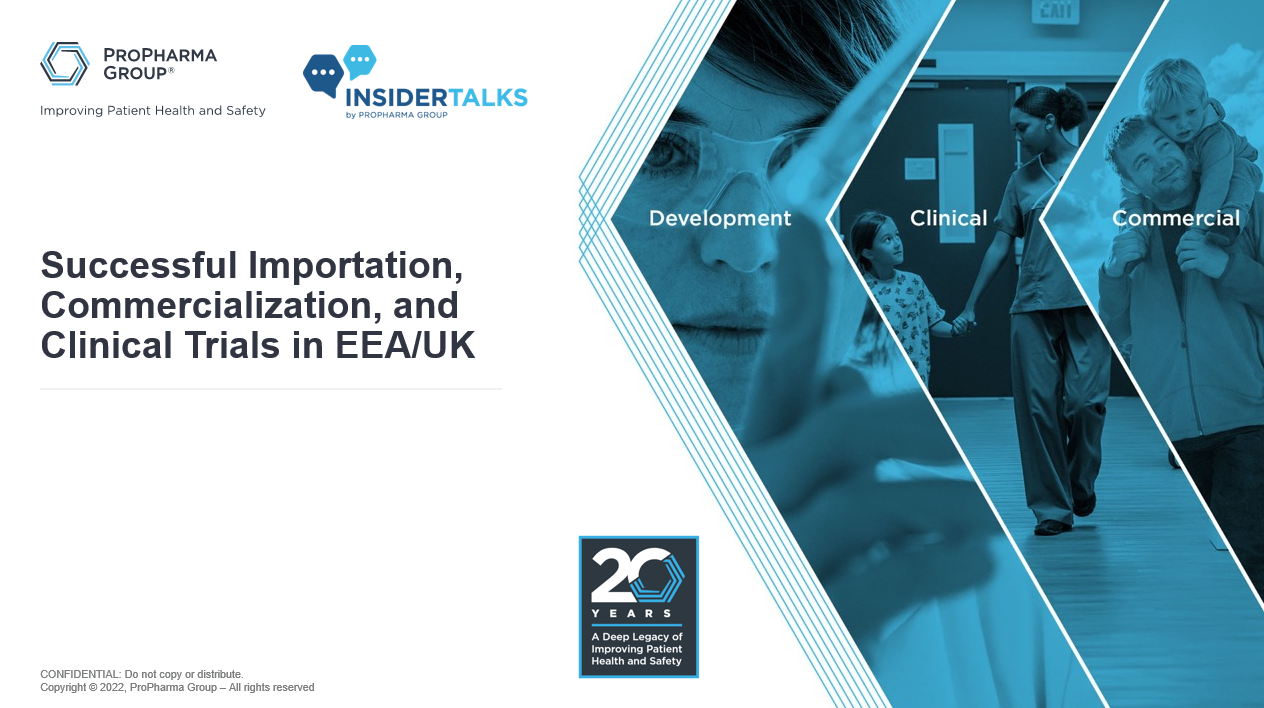 Which are the roadblocks impacting successfully obtaining a MIA for EEA/UK Markets?
You are in the process of obtaining an MA or CTA to bring your product to EEA/UK markets, which can be a complex challenge. For example, obtaining an MIA or WDA with a Qualified Person (QP) or Responsible Person (RP) in order to certify your product to market, Brexit, passing inspections, and outsourced activities. Whether you still need a license, or already have your MIA license in place, during this webinar we will explain the steps for successfully bringing your product to market.