How to Minimize Overdue Deviations: A Multi-Site Process Improvement Approach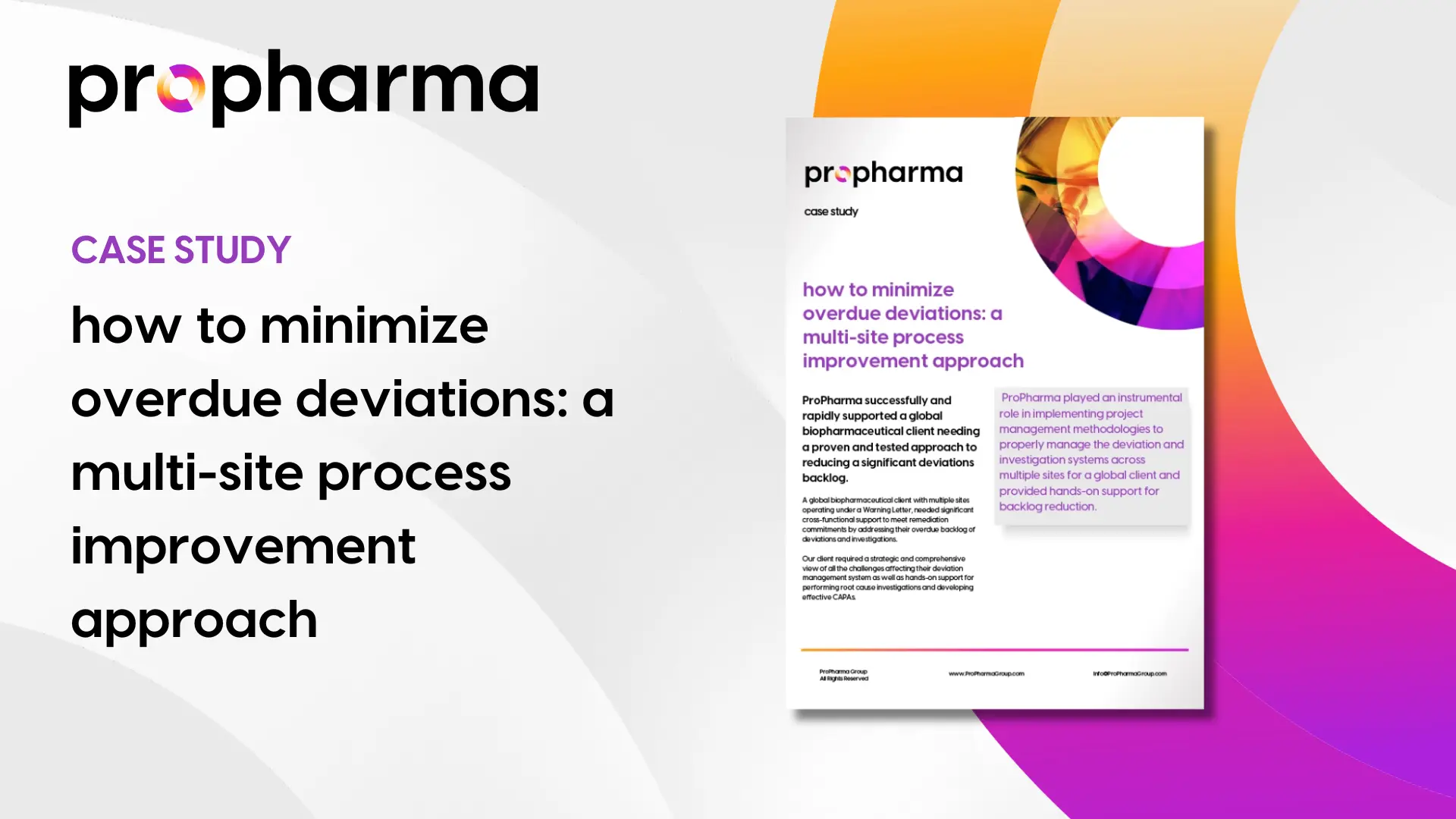 A global biopharmaceutical client with multiple sites operating under a Warning Letter from the U.S. Food and Drug Administration (FDA) needed significant cross-functional support to meet remediation commitments by addressing their overdue backlog of deviations and investigations. As a result of an agreement with the FDA, the company was under a pressured time constraint to reduce the backlog and put the program into a sustainable management state.
Find out how ProPharma Group's team of experts successfully and rapidly implemented project management methodologies to properly manage the deviation and investigation systems and provided hands-on support for backlog reduction.