How to Ensure Your Multi-Million Dollar Software Launches on Time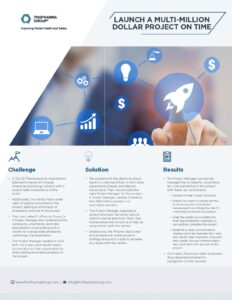 Launching a large, enterprise technology solution with a global team is a big undertaking for even the most experienced teams and largest companies. Implementing a technology solution of this magnitude is extremely costly, and with millions of dollars on the line, failure could mean the end of your company which is simply not an option. As such, having a top-notch project manager to lead your team is crucial to ensure your project is completed successfully and according to the timeline.
Learn how ProPharma Group can provide project management support for even the most complex endeavors, managing uncertainties and balancing risks along the way.