How a Two-Part NDA Regulatory Strategy Resulted in Submission Success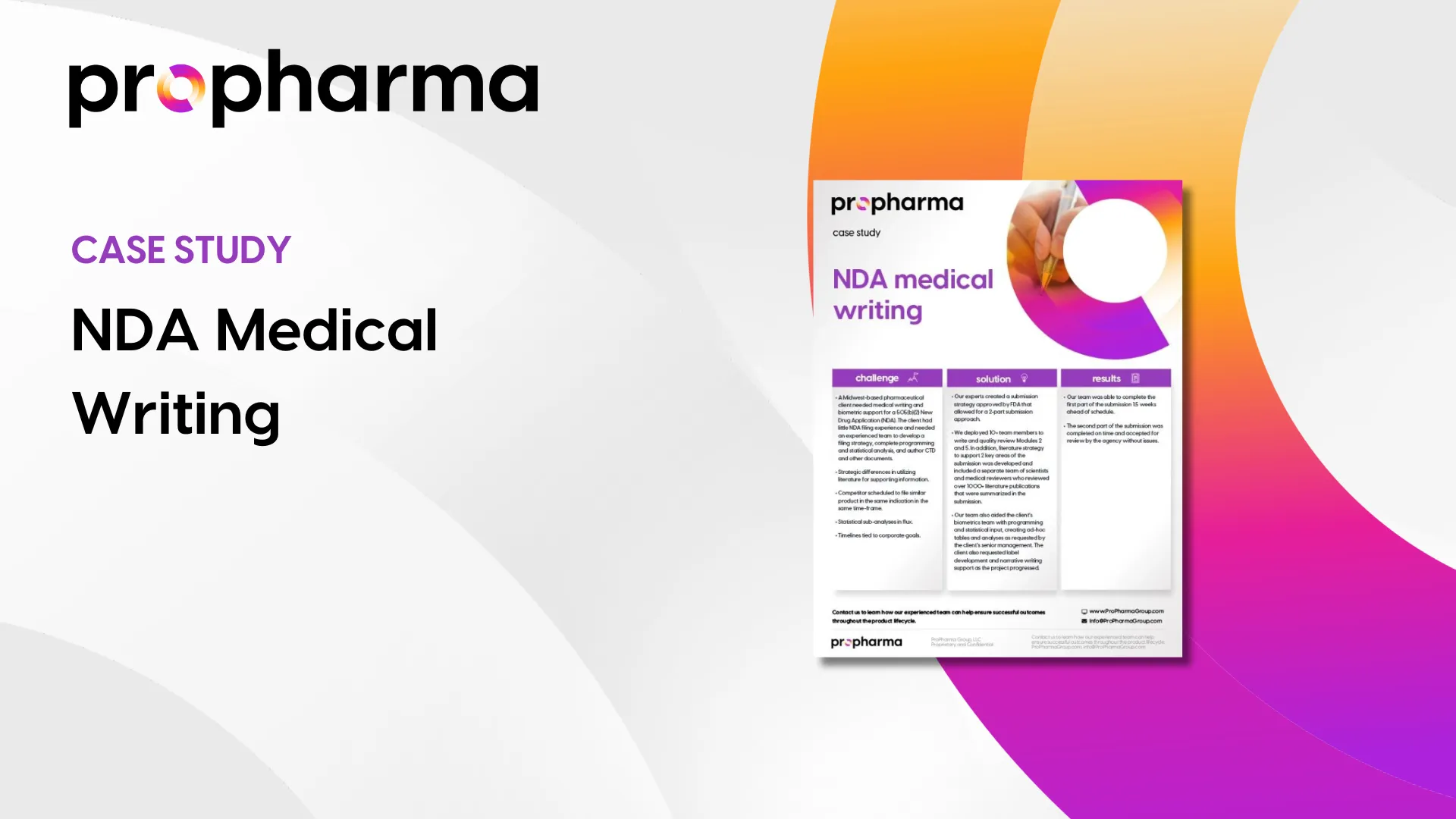 Developing a New Drug Application (NDA) for submission to the FDA is an extremely complex process and one that can present challenges to even the most seasoned professionals. From ensuring you have the right people on your team to developing an appropriate submission strategy and so much more, ProPharma's regulatory sciences experts can help with any of your regulatory submission needs across the globe.
Learn how ProPharma can help develop and execute a regulatory strategy for your submissions, helping you achieve successful interactions with regulatory agencies across the globe.