Growing a Culture of Quality and Compliance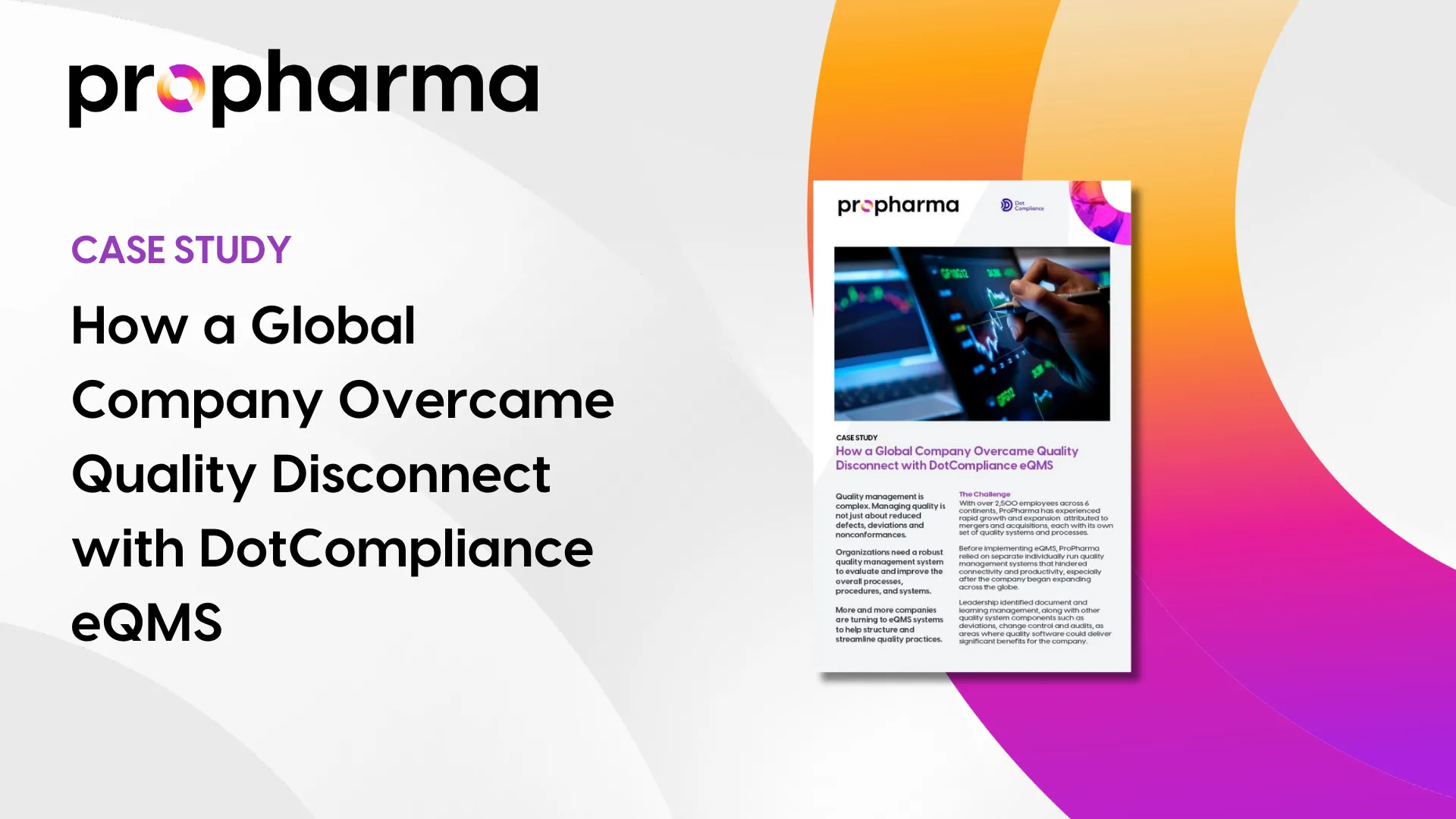 One of the main challenges in adopting a global enterprise quality management system is the complex nature of separate existing tools, applications, and spreadsheets that companies often acquire or create over the years through M&A activity. Within the Quality Management Ecosystem, there is an increasing recommendation to move towards replacing these disparate, disjointed, often paper based or home-grown systems with an upgraded, top of the line, enterprise-level quality management solution.
Learn how ProPharma streamlined its business process, training, and technology while realizing large savings and improving operational performance with an out-of-the-box enterprise quality management system.