Evaluate Readiness and Compliance for Supplying Drug Product to EU/UK/EEC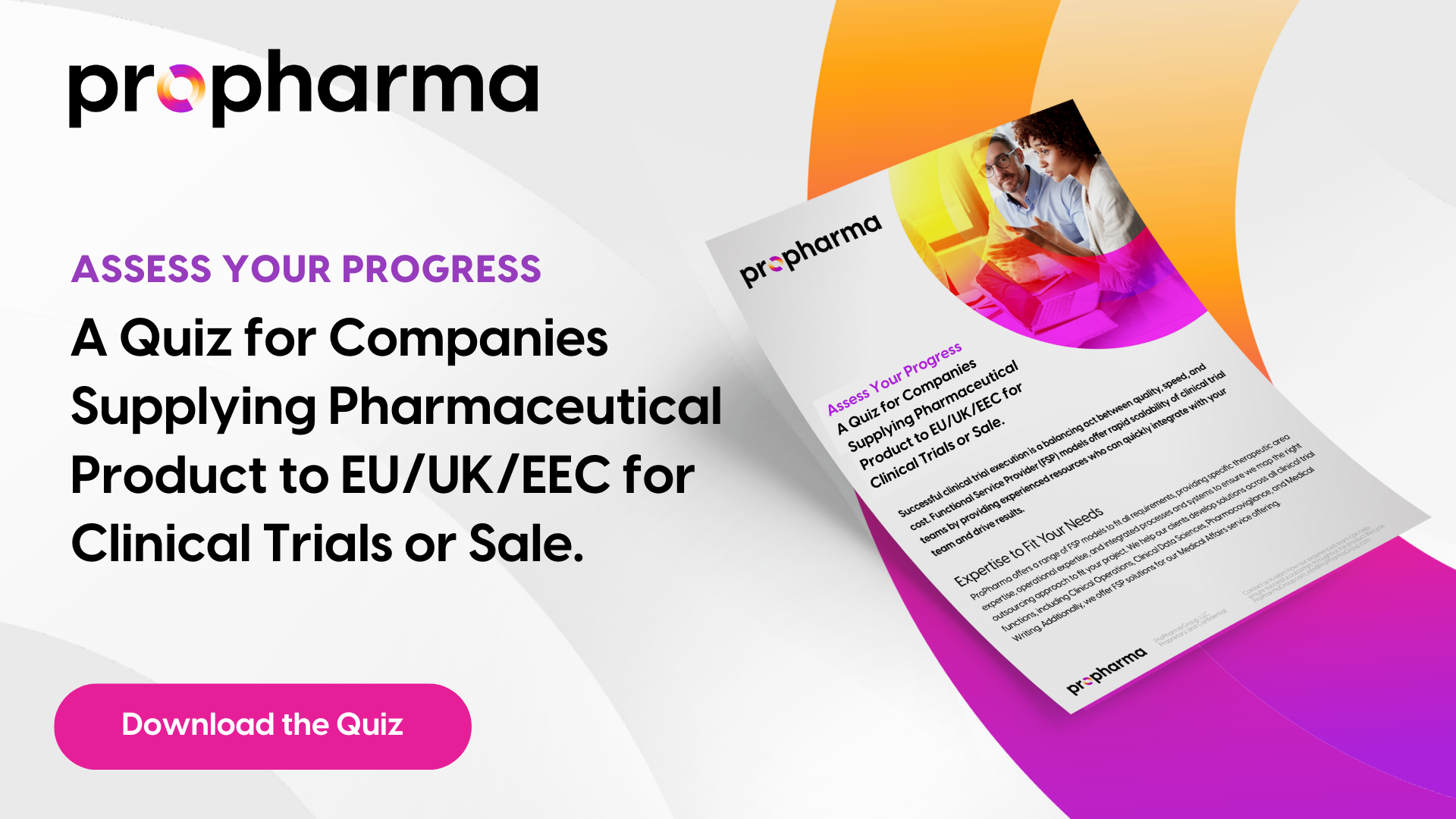 Assessing your progress is of utmost importance when supplying pharmaceutical products to the European Union (EU), United Kingdom (UK), and European Economic Community (EEC), as it ensures compliance with rigorous regulations and paves the way for success in this highly regulated industry.
By taking this comprehensive quiz, you will have the opportunity to evaluate your organization's readiness and performance in key areas that significantly impact your ability to meet regulatory requirements and deliver high-quality products.
The quiz covers a range of essential aspects, including:
Quality systems,

Post-market surveillance,

Supply chain management,

Personnel, and more!
Download this assessment and gain valuable insights into your strengths and areas for improvement, enabling you to refine your strategies, enhance compliance, and elevate the overall performance of your pharmaceutical operations in the EU, UK, and EEC markets.