Ensure Successful Batch Release, Regulatory Compliance with Experienced Qualified Persons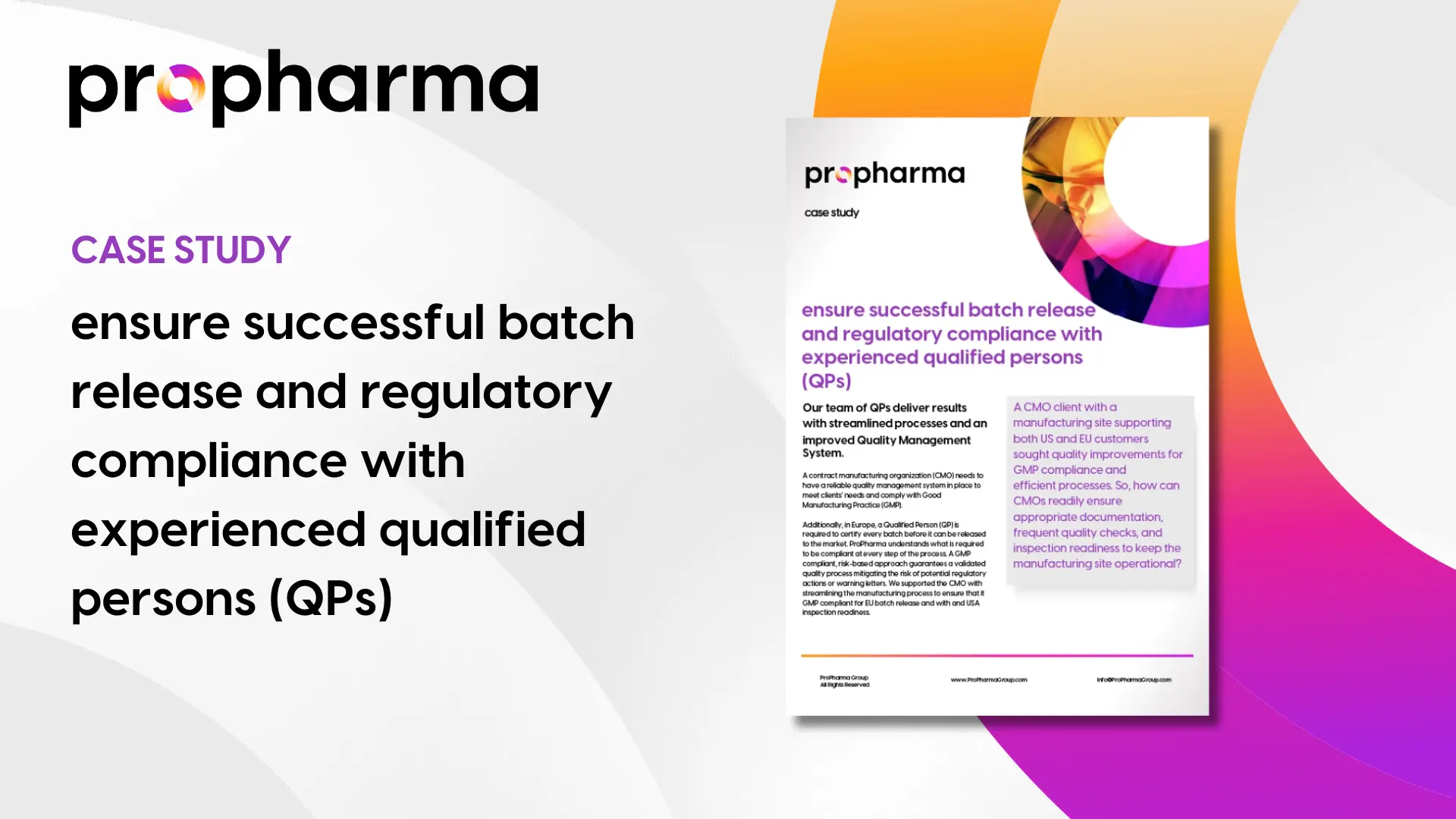 Streamlining a CMO's manufacturing process helped ensure GMP compliance for EU batch release and USA inspection readiness.
A contract manufacturing organization (CMO) needs to have a reliable quality management system in place to meet clients' needs and comply with Good Manufacturing Practice (GMP). Additionally, in Europe, a Qualified Person (QP) is required to certify every batch before it can be released to the market.
Find out how ProPharma supported the CMO by streamlining the manufacturing process to ensure that it was GMP compliant for EU batch release and assisting with USA inspection readiness.