Drug Development Program Management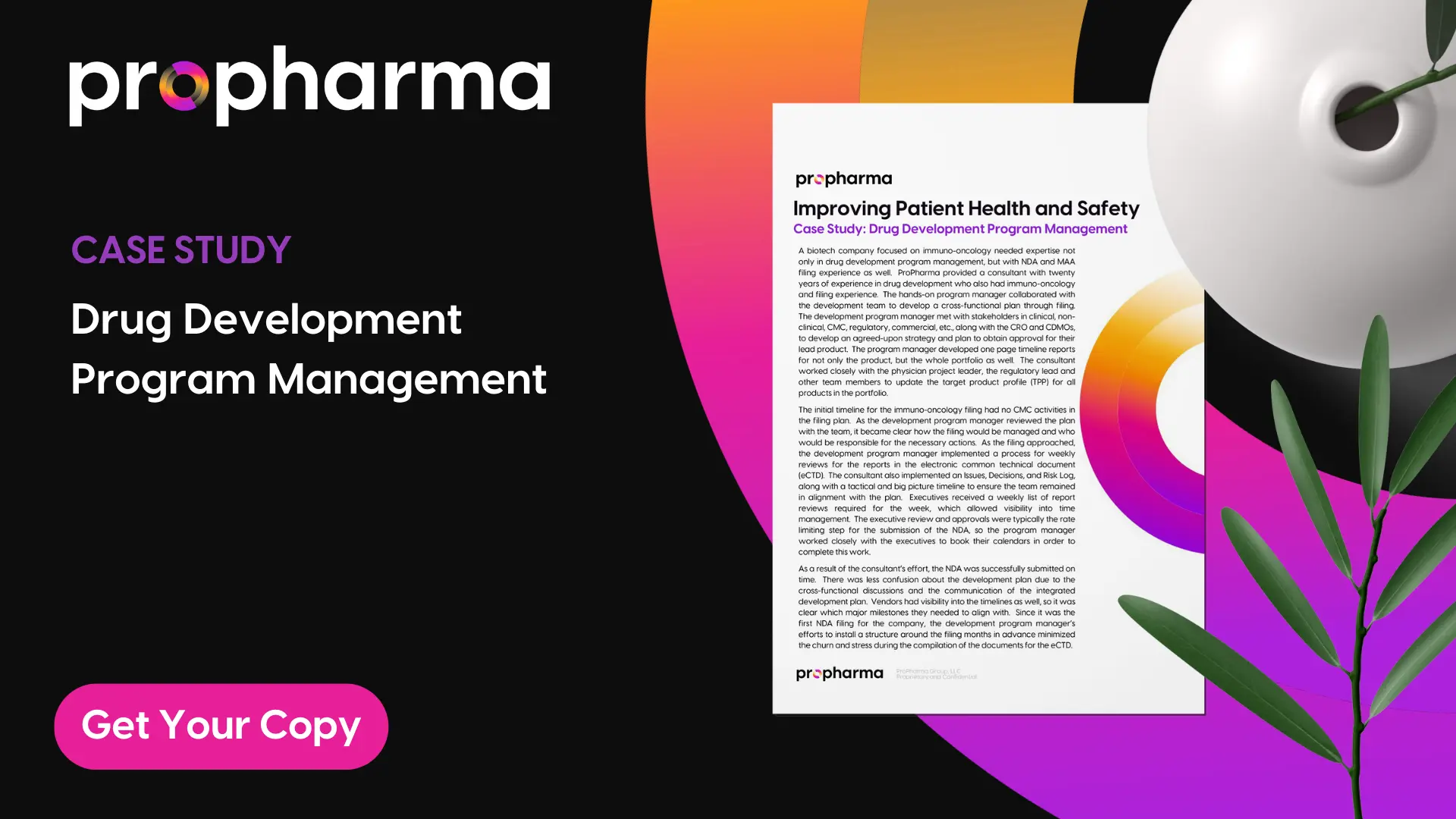 Discover how ProPharma assisted a biotech company who needed help with drug development program management, NDA and MAA filing for their immuno-oncology products. ProPharma provided an experienced drug development program management consultant who collaborated with the development team to develop a cross-functional plan through filing, resulting in the successful submission of the NDA on time.
To learn more about ProPharma's drug development program manage, complete the form to the right and receive instant access to download the case study.