Dedicated Project Manager Directs Regulatory Activities Throughout European Economic Area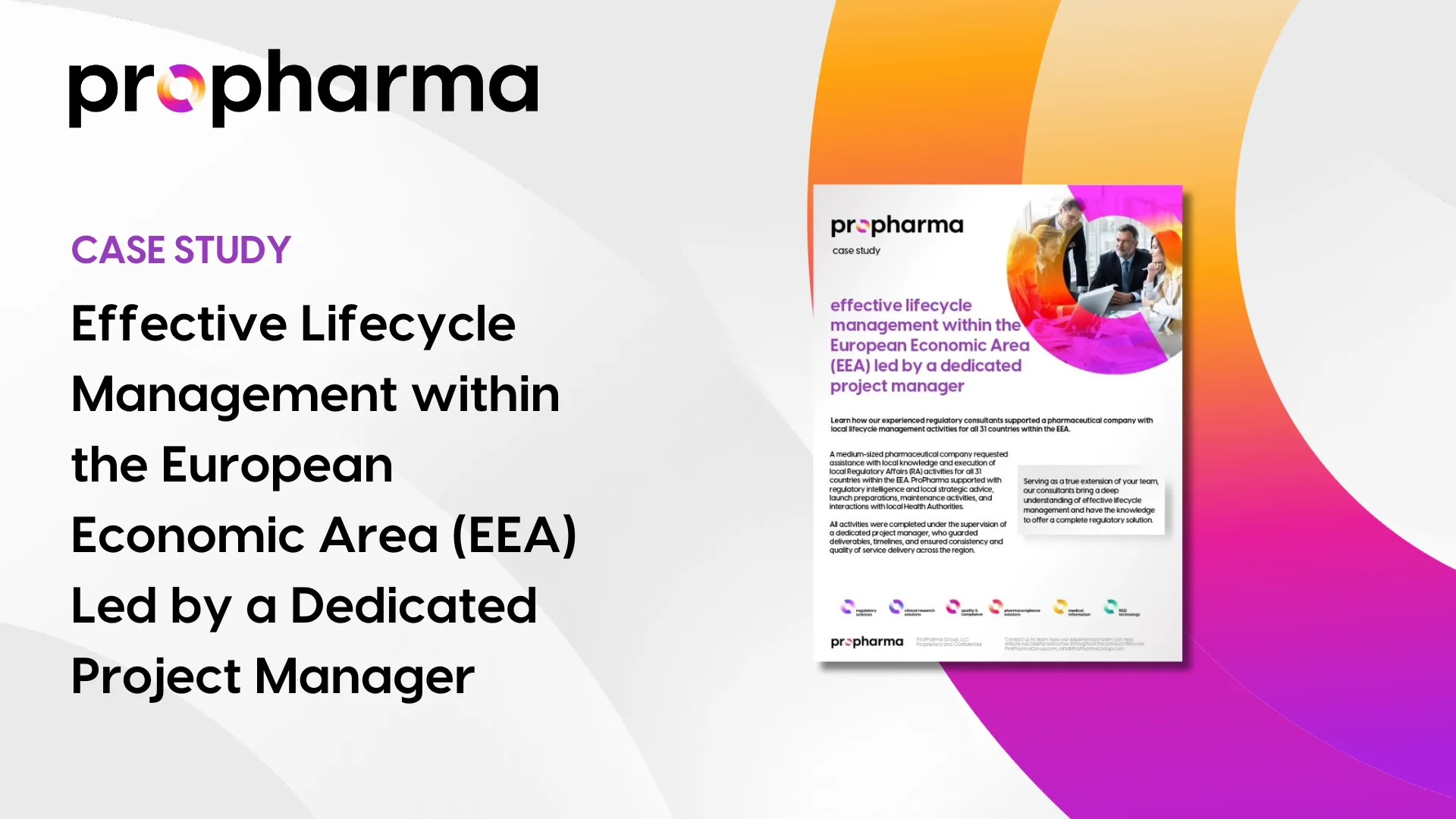 Learn how a single point of contact oversaw local regulatory affairs activities across all 31 countries of the EEA.
You're developing a drug, biologic, or medical device product. There are a lot of moving parts involved in obtaining regulatory approval from the European Medicines Agency (EMA) and local national agencies. This can sometimes involve working with and managing a number of different vendors, which can be extremely cumbersome with redundant communication flows and many points of contact.
Learn how our experienced regulatory consultants provided one client with full regulatory-related product lifecycle management support across all 31 countries within the European Economic Area (EEA), offering a single point of contact which created a more efficient and expeditious regulatory process.