Clinical Monitoring Change Management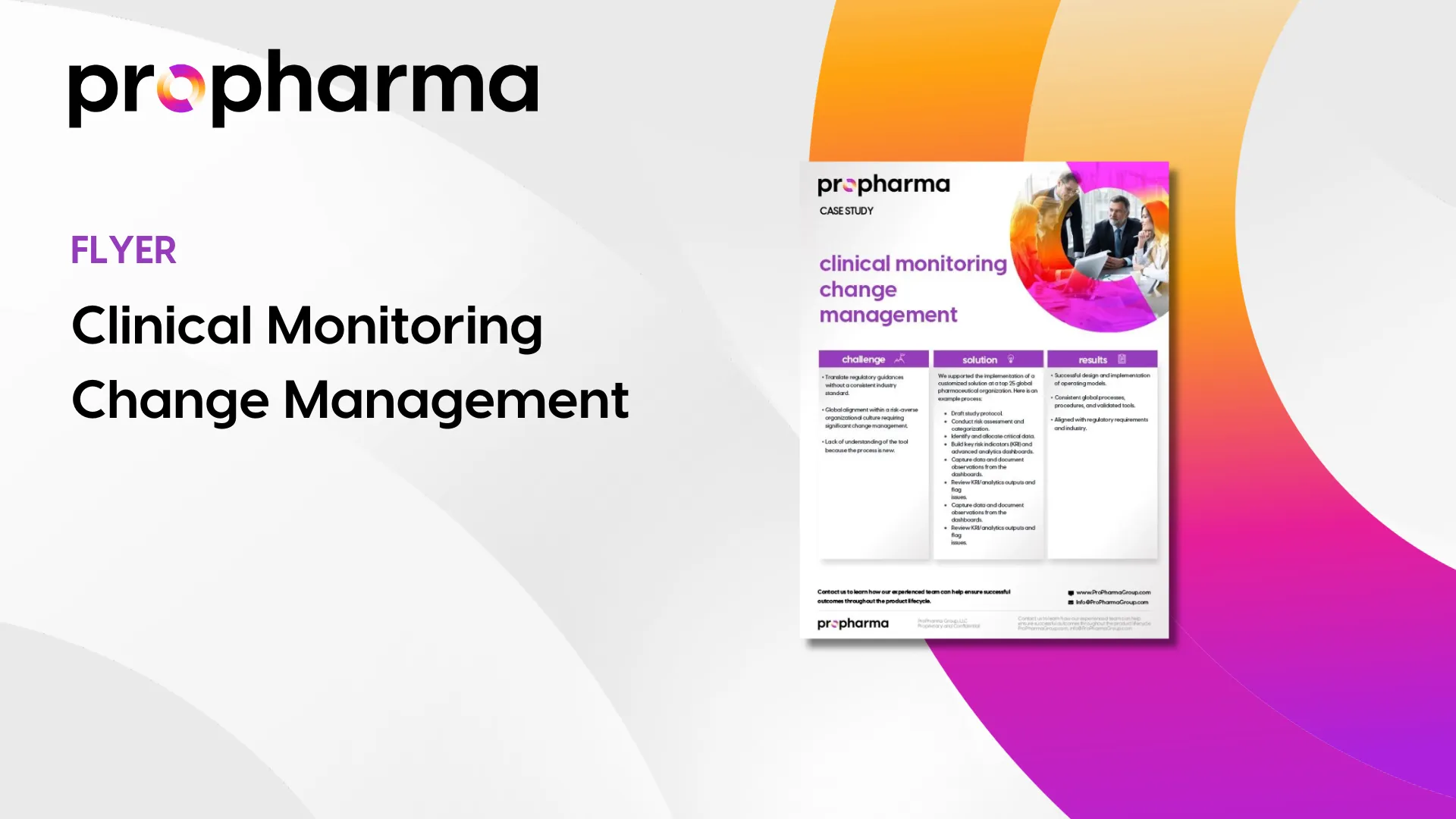 Translating regulatory guidance into success for your organization is difficult when there is not a consistent industry standard. Coupled with new processes and procedures within a company that has a risk-averse culture, success seems nearly impossible. However, that is not the case when working with ProPharma Group's team of clinical research experts.
Regardless of the specifics your organization is facing, we have the experience to help you overcome your current challenges. Learn how ProPharma Group can work with you to design and implement successful operating models, and develop consistent global processes, procedures, and validated tools to ensure your organization is aligned with regulatory requirements and industry standards.