Improve Quality & Consistency by Leveraging AI for Trial Master File Classification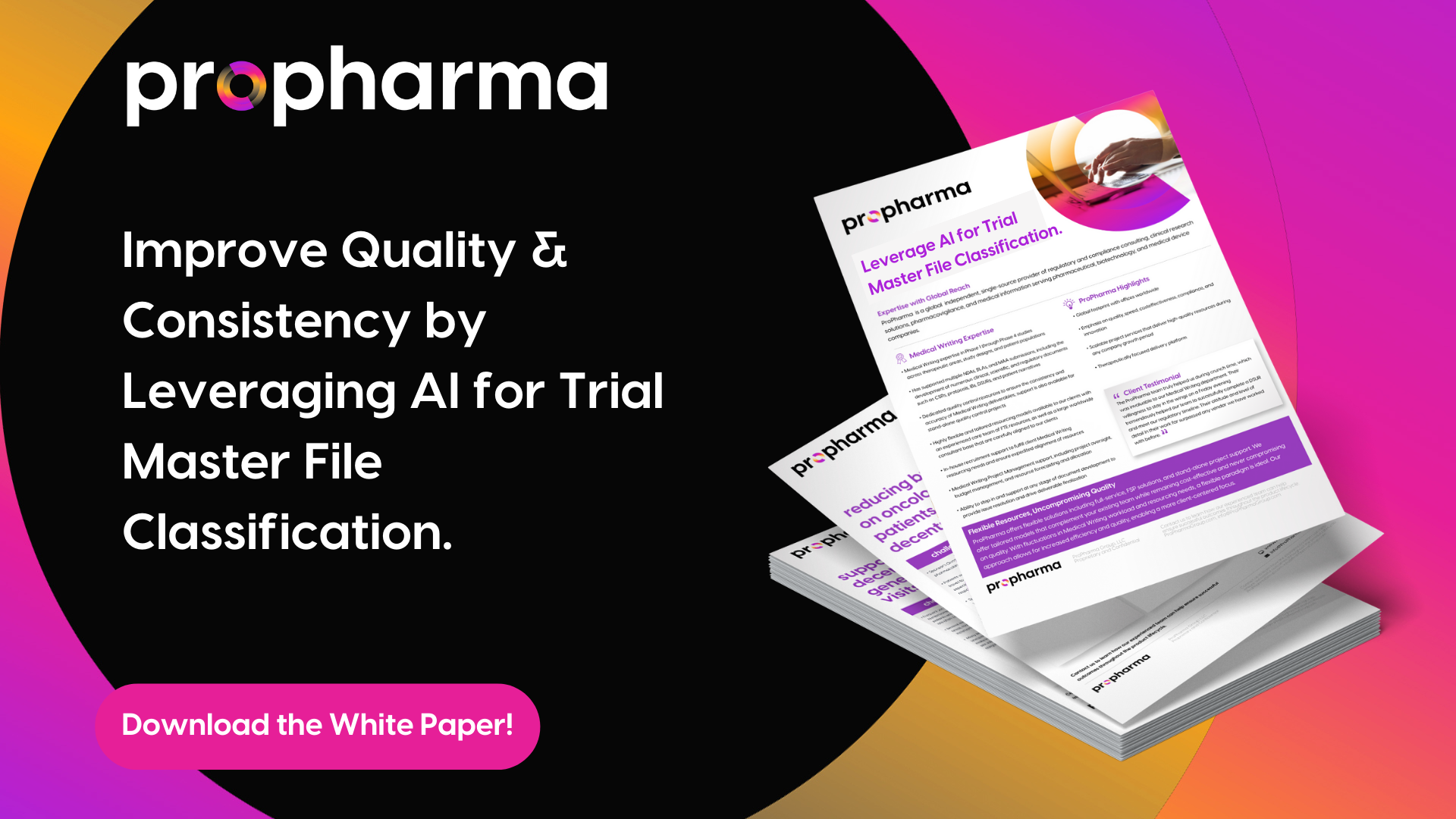 Improve Quality and Consistency by Leveraging AI for Trial Master File Classification
The whitepaper "Improve Quality and Consistency by Leveraging AI for Trial Master File Classification" addresses the challenges organizations face in maintaining consistent and compliant Trial Master Files (TMFs) for clinical trials. It highlights the role of artificial intelligence (AI) in automating the TMF classification process, which can improve accuracy, speed up processing time, and reduce errors. The paper explores various AI techniques such as natural language processing and machine learning, and how they can integrate with existing systems to enhance efficiency and quality.
Here are some of the key takeaways you can expect from our guide:

The challenges of maintaining a consistent and compliant TMF for clinical trials.
How AI can automate the TMF classification process, improving accuracy, speed, and reducing errors.
The benefits of leveraging AI for TMF classification, such as increased accuracy, consistency, and data quality, as well as faster processing times and reduced costs.
Various AI techniques that can be used for TMF classification, including natural language processing and machine learning.
How AI can be integrated with existing systems to streamline processes and remain competitive.