Accelerate European Market Access with Compliant and Comprehensive MAA Submission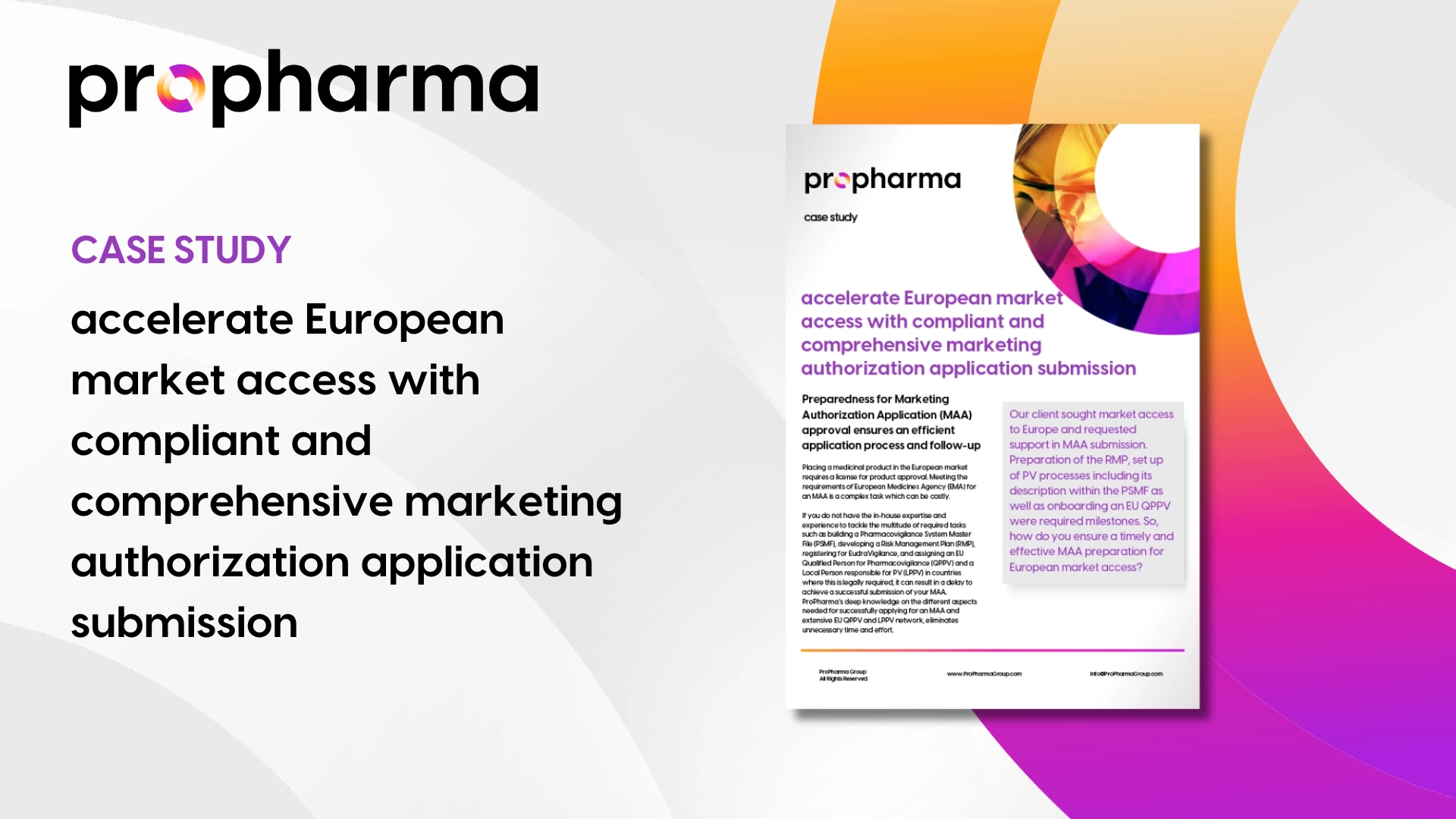 Preparedness for Marketing Authorization Application (MAA) approval ensures an efficient application process and follow-up. Placing a medicinal product in the European market requires a license for product approval.
Learn how ProPharma Group's deep knowledge on the different aspects needed for successfully applying for an MAA, and our extensive EU QPPV and LPPV network, eliminate unnecessary time and effort.