5 Key Challenges in the Development of Cell & Gene Therapy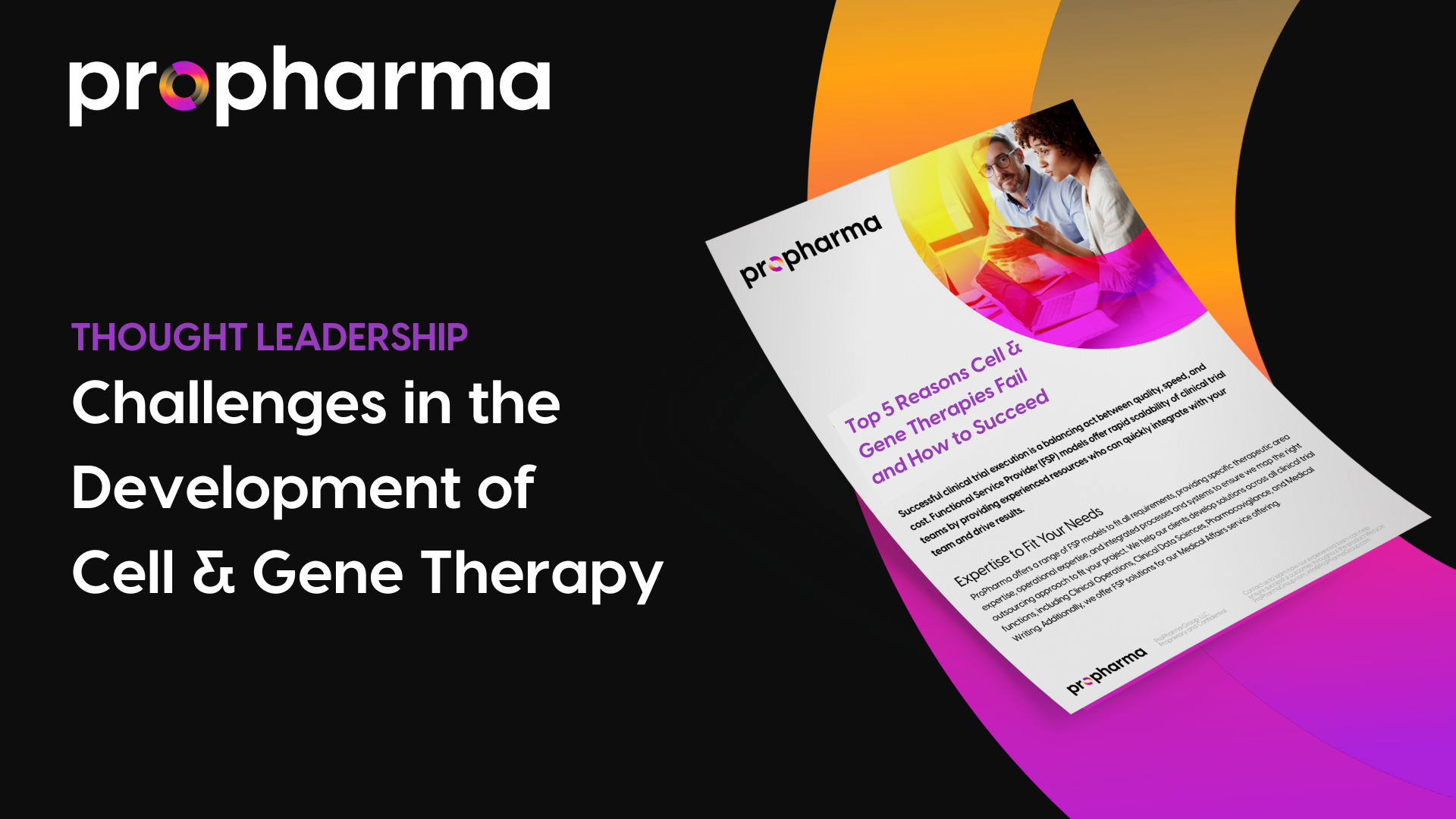 Challenges in Cell and Gene Therapy Development
Developing and bringing Cell and Gene Therapy (CAGT) products to market comes with significant challenges. This whitepaper focuses on the key obstacles faced in the development of CAGT and provides valuable insights to overcome them. The challenges discussed include regulatory complexities, technical intricacies, scientific requirements, financial considerations, and clinical hurdles. By understanding and addressing these challenges, organizations can enhance their chances of obtaining approval and successfully marketing their CAGT products.

In this whitepaper we discuss:
How to navigate complex regulatory systems, such as the EU's multiple authorities, that are crucial for successful approval and market access of CAGT products.
Overcoming technical challenges, including customization, process consistency, and potency assay development
Why meeting scientific requirements, such as proper patient selection, safety monitoring, and signal detection is essential
Creating a comprehensive financial plan and demonstrating the value of initial investments are crucial for securing funding and overcoming the high production costs associated with CAGT products
How companies must understand pricing negotiations, HTA requirements, and reimbursement processes to achieve market access and reimbursement
Submit the form and download now.