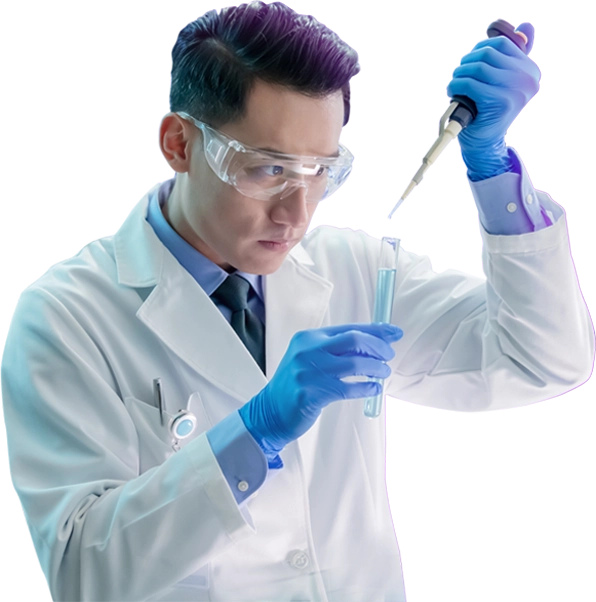 Nonclinical Development Experts
Nonclinical studies define the relevant efficacy and/or safety characteristics of drugs, biologics, and devices. They begin well before a Sponsor's first interaction with the FDA and continue throughout product development. Having a sound nonclinical development program can help assure that time and resources are not spent on studies that fail to address issues of concern to regulatory authorities and that may need to be repeated.
Nonclinical Services
Our nonclinical consultants can help maximize a Sponsor's potential for success by designing pharmacology, pharmacokinetic, and toxicology programs that are appropriate to support the intended indication, route of administration and duration of treatment for your product.
Nonclinical Development
Nonclinical Study Support
Nonclinical s tudies are critical in the development of drugs, biologics, or devices, providing crucial insights into their safety and potential effectiveness. Evaluation in nonclinical models throughout product development allows for informed decisions, risk mitigation, and increased confidence there will be successful clinical evaluations and regulatory approval.
Our experts have a deep understanding of regulatory requirements for nonclinical and clinical development programs. They help ensure that Sponsor's studies are appropriate in design and reporting, are consistent with the product's development status, and have the potential to address regulatory expectations.
Sometimes new nonclinical studies may not be necessary. Our consultants will assist you in determining when it is appropriate to rely on other sources of publicly available information to support your product's safety. For instance, safety data on already approved products under the regulatory purview of the FDA or other agencies (i.e., the EPA) can sometimes be used to substantiate the safety o f individual active and inactive ingredients, impurities, and leachables that may be present in your product.
Our nonclinical experts possess diverse backgrounds and extensive experience across a range of FDA-regulated therapeutic products as well as FDA-regulated foods, dietary supplements, cosmetics, and potential toxicants regulated by the EPA. This expertise allows us to identify novel data sources and approaches to support product safety.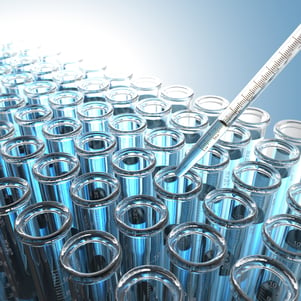 Regulatory Submissions
When a Sponsor is ready to approach the FDA, our consultants can assist in preparing a summary of the Sponsor's data that is appropriate to the intended use, whether it be a briefing package, investigator's brochure, submission to support investigational clinical testing, application for marketing approval, or labeling. We will seamlessly integrate available data to present a cohesive story that is appropriate for a product's current development stage. Moreover, it will effectively balance the scientific findings' significance with the proposed indication and the patient population.
Apart from preparing nonclinical sections of background materials for FDA meetings and regulatory submissions, our experts excel at integrating original and published nonclinical and clinical data to support labeling (e.g., in PLLR white papers) as well as unintended contaminants (e.g., impurities, leachables) that may be present in a Sponsor's product.
Contact Us
Nonclinical Study Design, Placement, and Monitoring
Nonclinical study design, placement, and monitoring are key activities conducted both before and after a lead candidate has been selected. Before lead selections, the nonclinical approach is key to ensuring that the information generated is robust, compliant, and will ultimately enable compound selection. Once a lead candidate has been selected, these activities ensure a study will successfully support the client's unique clinical plan. Nonclinical studies need to be designed to ensure they meet regulatory requirements, are placed at high-quality CROs , and are appropriately monitored.
A CRO's study protocol templates may not adequately address a Sponsor's unique needs. Therefore, it is important that individuals with knowledge of the product's distinctive characteristics be involved in study design to assure that testing is relevant to the overall development plan. It is important to be proactive and begin with the endpoint of the clinical plan in mind. Our consultants can provide assistance with all of these activities while maintaining communication with the client throughout the process and assuring cost efficiency along the way.
Our Specific Study Design, Placement, and Monitoring Services Include:
Providing customized study synopses for drugs, biologics, and medical devices that incorporate features that address relevant regulatory requirements and Agency feedback for bidding by CROs
Reviewing protocols provided by CROs to assure that the design incorporates features to address the client's needs as well as applicable regulatory requirements
Selection and placement of studies at the appropriate CROs based on our knowledge of site qualifications and CRO-specific cost and timelines
Monitoring of the conduct of the study (may include technical meetings with the scientific staff; review of study procedures to ensure GLP compliance and scientific integrity)
How ProPharma Can Assist with Your Study Design, Placement, & Monitoring Needs
Study design, placement, and monitoring are critical components of nonclinical product development. Ensuring that work is done correctly the first time is essential to the success of your development program. Are you interested in minimizing the risk of noncompliance and maximizing the utility of studies that are conducted? We can help confirm that your studies have been designed with the Sponsor's goals in mind and that are in accordance with all regulatory requirements, assist in the selection of a high-quality CRO that meets your specific needs, and ensure that they are appropriately monitored throughout the process.
Contact Us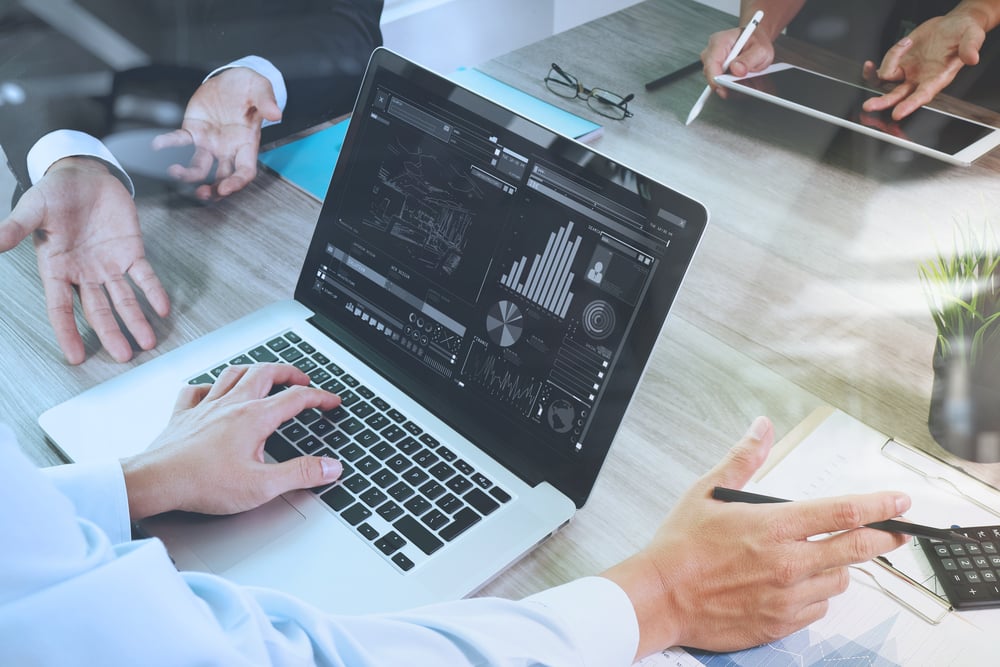 Nonclinical Results Analysis and Design of Follow-On Work
As data from nonclinical studies become available, it is important to assure clear and insightful data presentation in study reporting. Content templates are a starting point that can and should be modified to enhance understanding of the study data. For example, temporal aspects of responses can be important in comprehending the activity of a substance. These can be obscured when the emphasis of a report is on simply counting events.
Our consultants will work with CROs to optimize data presentation, especially within the body of the report to describe important distinctions in the data. Our experts work with the CRO's study directors in preparing the draft and final study reports, reviewing and incorporating comments, and interpreting the data to support the conclusions of the study. Our goal is to ensure the details of the nonclinical study results are presented in a clear and concise manner with the knowledge of what clinical milestones the studies are supporting.
Once study data are available, our nonclinical consultants leverage their background and experience to recommend necessary follow up or supplemental studies. All of this is done with the client's clinical milestones in mind and the FDA expectations for the appropriate studies.
Our services include:
Reviewing and evaluating draft and final study reports to ensure key pharmacology, pharmacokinetic, and toxicology issues unique to the substance tested, the indication, and the intended patient population are addressed
Designing follow-up studies to clarify significant findings
Establishing a comprehensive plan for target or toxicity biomarker exploration, selection, and development based on product class and existing product-specific data. This includes identification of CROs with relevant testing capabilities
Reviewing existing nonclinical programs to identify data gaps, as well as product strengths, weaknesses, opportunities, and threats
Conducting literature search and review to assess publicly available supportive data
Drug and Biologic Discovery Stage Assistance
Discovery or exploratory toxicology has been shown to provide key early safety information that is important in distinguishing key characteristics of potential lead molecules. Designed to reduce the failures of potential candidate products in early clinical development due to potential toxicology issues, discovery toxicology provides essential information when more than one potential lead compound is identified by early pharmacology studies.
Having an early toxicology input in discovery projects can increase success in selecting the best compounds to move into full development and move away from compounds with poor chances of successful development. Key information on target-related toxicity, off-target effects, and compound chemistry-related toxicity are all considered. Expert review of the literature, in vitro, ex vivo, in silico and early non-GLP exploratory in vivo assessments enables the selection of drug or biologic candidates with an acceptable safety profile offering the opportunity to reduce attrition and increase the success of product development. Assays used as part of discovery toxicology can also provide insight into potential mechanisms of toxicity at the cellular, biochemical, and molecular level, and can aid in risk assessment.
ProPharma experts are qualified to provide discovery stage assistance by leveraging their deep understanding of pathways that define the sensitivity of organs and cells to therapeutic agents along with their knowledge of regulators' interest in biomarker and mechanistic data. Our team can provide valuable assistance in designing, evaluating, and optimizing investigative toxicity and exploratory/discovery studies for candidate therapeutics that are early in the discovery process.
In addition to utilizing a Sponsor's own data, we leverage publicly available information to identify potentially supportive data. We can support the establishment of the relevance of in vitro and animal data to humans facilitating the initiation of clinical testing. Our expertise in typical early discovery assessments includes, but is not limited to:
In vitro and in vivo models for mechanism of action and efficacy assessments
CEREP/Kinase panels to flag off-target activities of compounds
Cell culture, tissue slice, 3D tissues models and Organs on a Chip
In vitro hERG and cardiovascular studies
In vivo cardiovascular, pulmonary, CNS, gastrointestinal, and renal assessments
In vitro metabolism and drug interaction studies
In vivo pharmacokinetic studies (various species and routes of administration)
QSAR assessments for genotoxic potential
In vitro and in vivo genotoxicity tests
Explore how our comprehensive nonclinical product development services can add value to your project. Contact us now to schedule a consultation and discover how our expert team can support your unique needs, streamline regulatory submissions, and ensure the safety and success of your development program.
Contact Us
---
News & Insights
Brief description of content contained in this section
Thought Leadership
Press
Awards
Resource Library
News & Insights
Brief description of content contained in this section