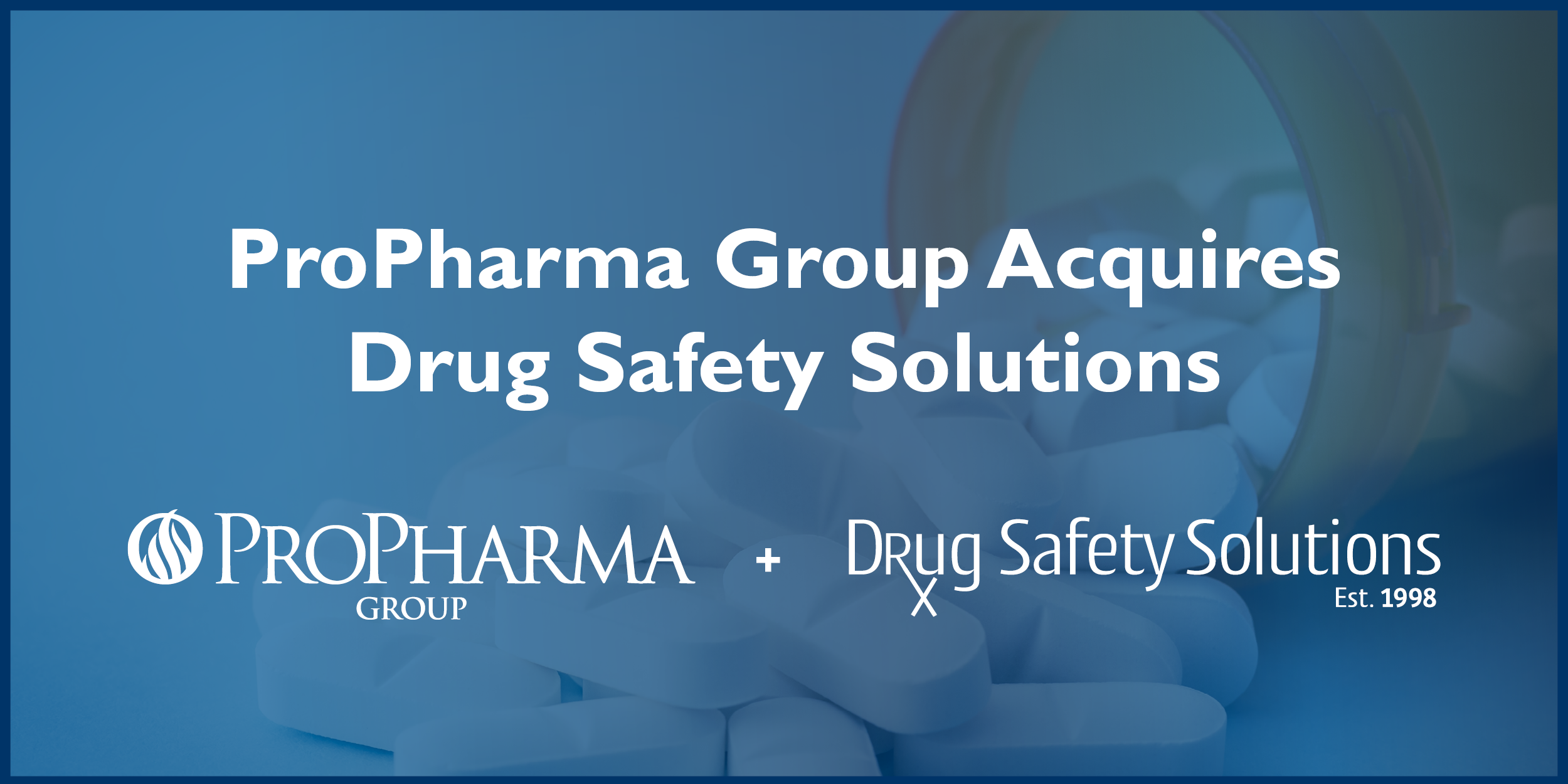 ProPharma Group announces the acquisition of Drug Safety Solutions, a clinical safety company based in Reunion, Florida. Drug Safety Solutions' clinical safety team and operations will join ProPharma Group's existing pharmacovigilance and medical information operations, resulting in a comprehensive service portfolio to meet the clinical and postmarketing needs of pharmaceutical and biotech companies.
"Drug Safety Solutions has long been a trusted provider in the clinical safety space, and we are very excited to welcome them to the ProPharma Group team. The combination of our services and expert staff will significantly enhance the pharmacovigilance services we are able to provide to our clients," commented Jeff Hargroves, CEO of ProPharma Group.
Established in 1998, Drug Safety Solutions' has provided pharmacovigilance, medical monitoring and data safety monitoring board services for sponsors and clinical research organizations through all phases of clinical trials. Following the acquisition, CEO Gil Price will join ProPharma Group in the role of Chief Medical Officer. Speaking on the acquisition, Dr. Price stated, "I am very excited about the value this joining of services will bring to our clients, and look forward to the future growth this opportunity will provide to both our clients and our colleagues."
This strategic move to expand our clinical safety services further positions ProPharma Group as the partner of choice for pharmaceutical and biotechnology companies around the world
---
Learn more about ProPharma Clinical Safety and Postmarketing Pharmacovigilance services.