RALEIGH, NC, April 3, 2023: ProPharma Group (ProPharma), the leading global provider of regulatory, clinical and compliance services for the life sciences industry and a portfolio company of Odyssey Investment Partners, announces the opening of a new global headquarters in Downtown Raleigh, North Carolina. ProPharma's new global headquarters will serve as the company's primary location for its global operations, as well as a hub for research, development, and innovation initiatives.
The new headquarters will be located in a historic 1924 structure, home to the iconic Father and Sons Antiques for over 20 years. The offices will house employees across clinical operations, data science, project management, quality, talent acquisition, and a variety of corporate-level functions. The space spans three floors and includes ample room for expansion to accommodate future growth and collaboration.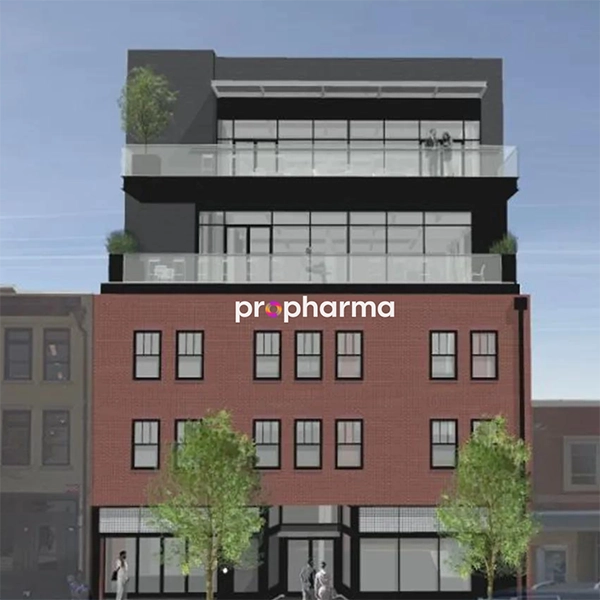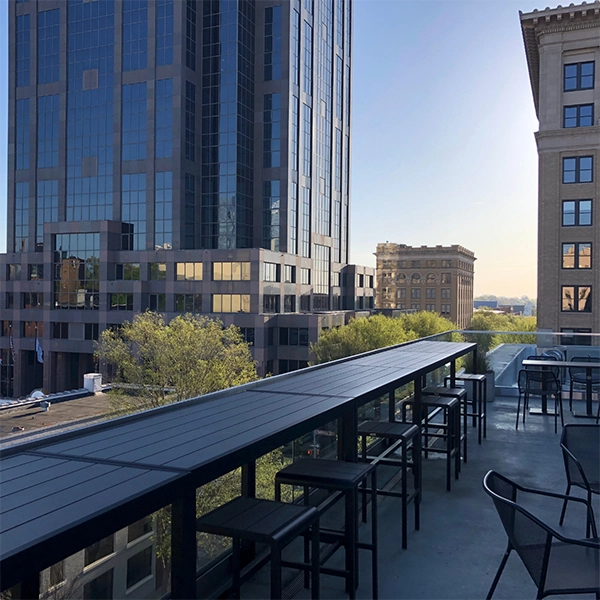 As a disruptor in the Clinical Research consulting and services space, and as the world's first Research Consulting Organization (RCO), ProPharma strives with the move to also break the geographic mold for the Clinical Research services industry, which has historically made Durham, North Carolina, its home base. The move to downtown Raleigh will be a differentiator in attracting and retaining top talent who are brought in by the vibrant city culture.
Michael Stomberg, ProPharma's Chief Executive Officer, said: "The growth in downtown Raleigh over the past few years has been monumental, and we're excited to add another dimension to the city's expanding commerce and life sciences scene. We are also proud to be the first ever Research Consulting Organization to call downtown Raleigh it's home."
Previously located in Overland Park, KS, the move to Raleigh, NC, reflects the company's commitment to expanding its global presence and investing in its workforce in one of the world's leading life sciences hubs. With over 2,500 global employees, ProPharma is well-positioned to attract top industry talent to further its purpose of improving the health and safety of patients. The new global headquarters offers ample room for expansion, accommodating ProPharma's future growth plan of adding approximately 75-100 new roles to the Raleigh, NC headquarters over the next two years.
Update
April 12th, 2023: ABC11 in Raleigh/Durham aired a segment on ProPhama's new Downtown Raleigh Headquarters.
About ProPharma
For the past 20 years, ProPharma has improved the health and wellness of patients by providing advice and expertise that empowers biotech, med device, and pharmaceutical organizations of all sizes to confidently advance scientific breakthroughs and introduce new therapies. As the world's largest RCO (Research Consulting Organization), ProPharma partners with its clients through an advise-build-operate model across the complete product lifecycle. With deep domain expertise in regulatory sciences, clinical research solutions, quality and compliance, pharmacovigilance, medical information, and R&D technology, ProPharma offers an end-to-end suite of fully customizable consulting solutions that de-risk and accelerate our partners' most high-profile drug and device programs. For further information about ProPharma, please visit: https://www.propharmagroup.com/.
About Odyssey Investment Partners
Odyssey Investment Partners, with offices in New York and Los Angeles, is a leading private equity investment firm with more than a 25-year history of partnering with skilled managers to transform middle-market companies into more efficient and diversified businesses with strong growth profiles. Odyssey makes majority-controlled investments in industries with a long-term positive outlook and favorable secular trends. For further information about Odyssey, please visit: https://www.odysseyinvestment.com/.
###
Media Contacts:
Steven Rensi
Senior Director, Global Brand Strategy & Communications
ProPharma
steven.rensi@propharmagroup.com
336-500-8220
Claudia Taylor
Clarity for ProPharma
propharmagroup@clarity.global
916-217-5223