SCOPE - Intrinsic
February 6, 2023 - February 9, 2023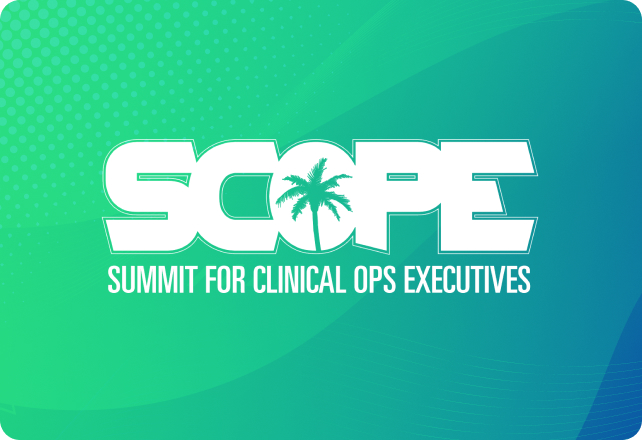 Calculate. Accommodate.
Innovate.
Now more than ever, the important work of this clinical research community requires collaboration and innovation. In its 14th year of fostering these goals, SCOPE Summit 2023 will take place February 6-9, 2023 in Orlando, FL at the Rosen Shingle Creek, over four stimulating days of in-depth discussions in 28 different conferences, 3 plenary keynote sessions, the 7th annual Participant Engagement Awards, special cross-department panels, the 2nd annual golf tournament, and the ever-popular interactive breakout discussions. The programming focuses on advances and innovative solutions in all aspects of clinical trial innovation, planning, management and operations. SCOPE 2022 attracted more than 2,300 leaders in clinical operations and research and all conference tracks will feature best practice case studies relevant to clinical operations experts and those new to the field.
Come meet up with us at SCOPE - Intrinsic!
Share