Free Webinar: Effective FDA Engagement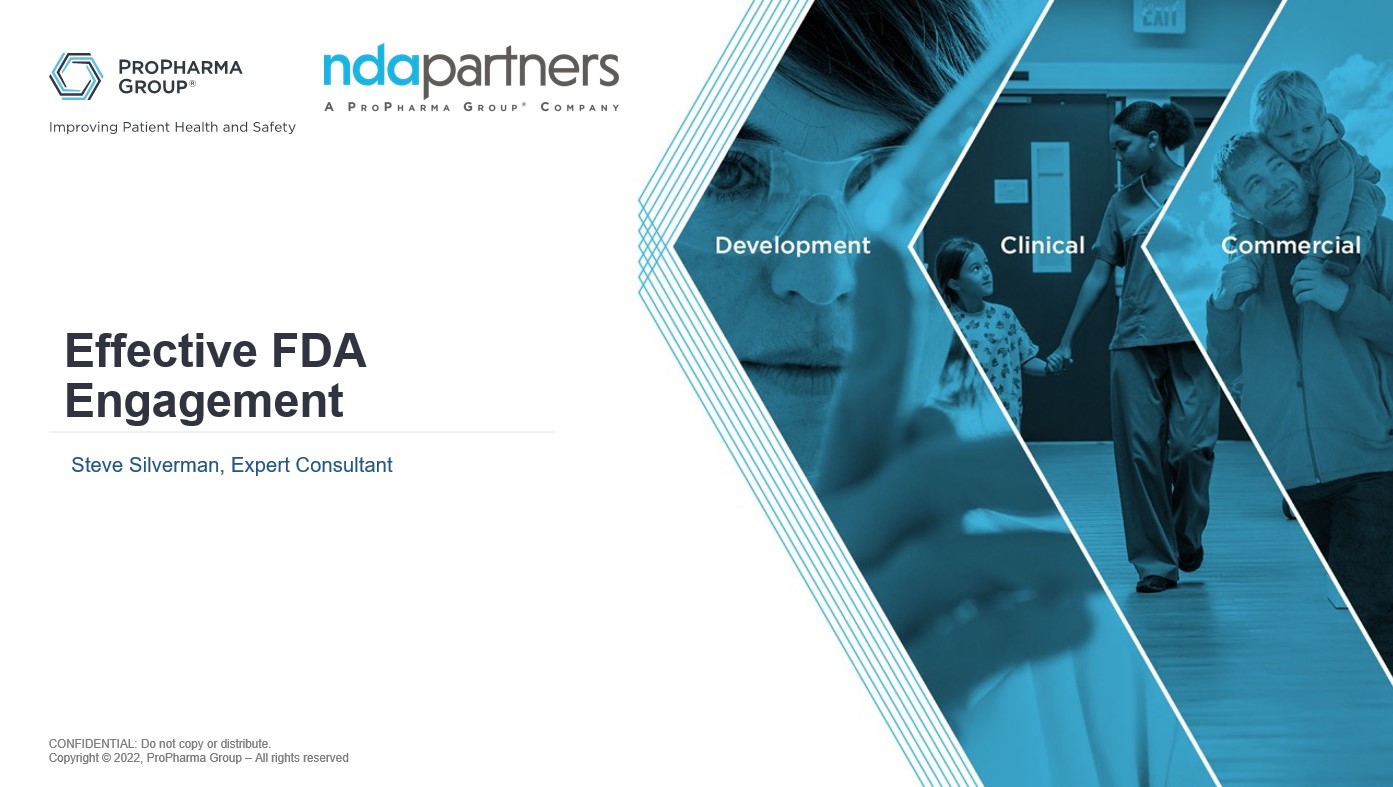 FDA faces challenges (like new technology) and new review models (like real world evidence) that stretch agency standards and practices. At the same time, imperatives like product safety and efficacy continue.
Against this backdrop, effective regulator engagement is critical. Stakeholders like medical product companies need good engagement to understand both where FDA may be flexible and where it will follow past practice.
This webinar will explore topics including what effective FDA engagement is, what effective engagement will and won't provide, best engagement practices, and what is the right engagement level. We will also explore how product and regulatory innovation affects engagement scope and practices.
Learning Objectives:
What effective FDA engagement is, including its benefits and its limits
Principles of effective FDA engagement, including where to engage, who to engage, and how to engage
How high-priority strategic and regulatory issues affect FDA engagement